Featured Welding Products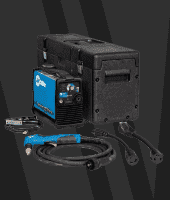 Miller SPECTRUM 625 X-TREME 12FT XT40 TORCH, X-CASE Part#907579**FREE SHIPPING**REBATES!
$2,287.00
$1,695.00
View Product

Your Cart Is Empty Plasma Cutting Consumable Parts
Plasma Cutter Consumable Parts
Welders Supply Company knows which plasma cutter parts work the hardest for professionals like you. We've designed our plasma cutter parts inventory to include a large supply of the most in-demand plasma cutter consumable parts. We offer plasma cutter parts for the many different makes, models, and sizes of plasma cutters available. From individual plasma cutter parts to spare part kits featuring the most common plasma cutter consumable parts.
Call Welders Supply Company today at 1.800.236.8825 and our plasma cutter professionals will gladly assist you with the plasma cutter parts you need.