Miller Coolband II #261970 (welding helmet cooling fan) has been discontinued by Miller - check out the new Miller CoolBELT #245230
$155.00
Out of Stock
This product has been discontinued and replaced by the Miller Coolbelt 245230.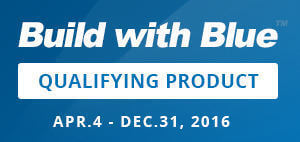 Product Features
Miller Coolband II Welding Helmet Headgear #261970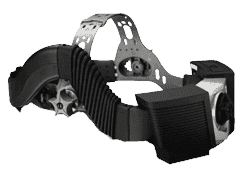 Welders Supply brings you this practical and incredibly functional Miller Coolband II Welding Helmet Headgear, NOT to be confused with respiratory headgear. This cooling band is a useful compliment to your Miller Classic Series Autodarkening Helmet. Slip on this convenient band under your welding mask for some extra air flow when welding. This breathable band cools the air up to eight degrees Fahrenheit under your Miller welding hood. It contains air vents which minimizes fog in your viewing area, enabling you to work more efficiently. This Miller headgear is lightweight and sturdy just like the Miller Autodarkening Helmet for comfort and lasting quality. Use the lithium battery to re-charge this headgear over many uses. Our Miller Coolband 2 Welding Helmet Headgear fits underneath most auto darkening Miller helmets including MP 10, Pro-Hobby, Performance Elite, Digital Elite and Titanium Series helmets. Welders Supply carries this Miller Coolband Welding Helmet Headgear for a bargain price. Order today!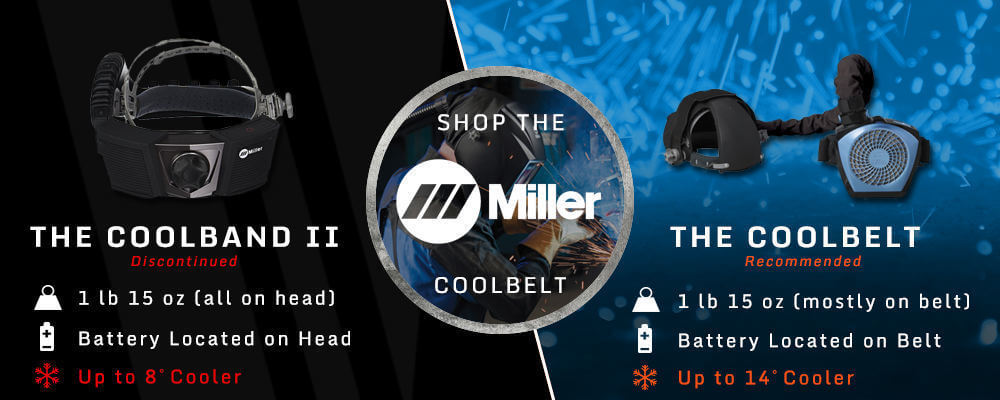 Try these related products with your new Miller CoolbandTM II Welding Headgear.
Miller Coolband II 261970 Headgear Features:
Cools the air under your Miller welding hood up to 8 degrees Fahrenheit.
Minimizes glasses fogging using well placed air vents
Eliminates stagnant air using consistent air movement
Provides long lasting comfort with a lightweight, easy-fitting design
Adjusts airflow direction using removable airflow deflector
Includes long lasting rechargeable lithium battery
Slim design fits under most Miller Autodarkening Welding Helmets including *MP-10, Pro-Hobby, Performance, Elite, Digital Elite, & Titanium Series
Miller Helmet Headgear Literature

View on YouTube