Miller Trailblazer 325 part#907510001
Product Number:
907510001
Dimensions
| | |
| --- | --- |
| Height: | 28.00 Inches |
| Width: | 20.00 Inches |
| Length: | 40.50 Inches |
| Weight: | 460 Lb(s) 0 Oz |
In Stock
Download literature of this product:
Product Features
Miller Trailblazer 325 #907510001
This welder generator is the same machine as the Trailblazer 325 (Kohler) With Electric Fuel Pump - Part #907510002 except it does not come with the Electric Fuel Pump.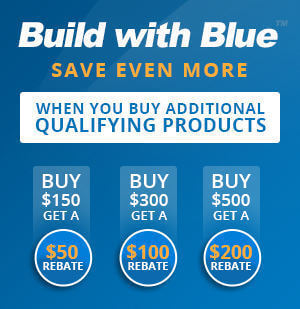 This Miller Trailblazer was built with the professional welder in mind. It works as a generator to power all of your tools and will also do all of your MIG, TIG, and Stick (SMAW) welding jobs. The quality of the arc determines the quality of the weld. It is difficult to make a good weld without a quality machine producing a quality arc. The Trailblazer 325 was designed to deliver unbeatable arc performance. The Miller Trailblazer 325 produces the smoothest and most stable arc in the industry.
There are three stick modes to optimize arc performance. XX18, XX10, and Gouge. There are three TIG modes which are - Auto-Stop, Auto-Crater and Pulse. These three modes will optimize arc performance. The NEW TIG Pulse mode is available for out-of-position welding, thin metals and stainless steel where a lower amount of heat is desired while welding. The Infinite Arc Control in Stick and Solid Wire modes makes it easier for materials tough to weld and out of position applications.
This welder generator comes with AutoSpeed technology. This allows it to adjust the engine speeds to run lower depending on the power needed for the job. The result is greater fuel efficiency, quieter operation, and extended run times.
The Miller Trailblazer 325 is designed to run up to 68% more quietly than previous versions. Running quieter means a safer more efficient job site. Workers can communicate more easily and you can start jobs earlier due to less noise.
The new Trailblazer also features the Smart-Cor™ technology which means smaller design. A smaller design allows more room on trucks and trailers for your other equipment.
Miller Trailblazer 325 Welder Processes:
MIG (GMAW)
DC TIG (DC GTAW)
Pulsed TIG (GTAW-P) DC
Stick (SMAW)
Flux Cored (FCAW)
Air Plasma Cutting and Gouging (PAC) with Optional Spectrum Models
Air Carbon Arc Cutting and Gouging (CAC-A)
Input Power

Rated Output
CC/DC 325 Amps at 28 Volts, 100% Duty Cycle, CV/DC 325 Amps at 28 Volts, 100% Duty Cycle
Welding Amperage Range
DC Stick 30–325 A
MIG/Flux-Cored 10–35 V
DC TIG 10–325 A
Pulsed TIG (peak) 10–325 A
Net Weight
460 lb
Generator Power 104DegF
Peak: 12,000 watts
Continuous: 10,500 watts
Excel Power™ (optional): 120 V, 20 Amps, 60 Hz, 2400 watts pure generator power at idle speed and while welding.
Engine
Kohler, 25 HP twin-cylinder, four-cycle overhead valve, industrial air-cooled, gasoline (carburetor or EFI) or LP (275 models only)
Dimensions
20" Wide x 28" High x 40.5 inches long
Applications:
Construction
Fabrication
Farm and Ranch
Field Maintenance and Repair
In-Plant Maintenance and Repair
Mechanical Contracting
Pipe Fabrication
Rental
Schools/Training
Stainless Steel Welding
Welding Projects
View our large selection of Mig, Tig, and Stick welders with the greatest values online.