Share

Print
$1,296.80
$1,405.81
Reduced Price
You Save
$109.01
Add item to cart for

People who bought this product were also interested in:
MILLER PROCESS SELECTOR CONTROL #042872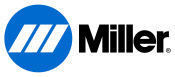 For the control of the waveform or waveforms while electric welding, particularly TIG or MIG welding, this process selector control (042872) produced by Miller is to be used with the XMT 304 CC/CV power source, and can also be used with dual wire feeders for added speed while welding. The reason it is capable of doing this is that it pushes out 100 volts with 650 amps of electricity each and every time it is installed and used.
Save yourself the hassle of hunting down the best deal, and take a look at this fine used welding equipment sold here at The Welder Supply Company.
MILLER PROCESS SELECTOR CONTROL #042872 Specs

Warranty
SHIPPING DIMENSIONS

Height:
11.00 Inches
Width:
18.00 Inches
Length:
18.00 Inches
Weight:
27 Lb(s) 0 Oz