Share

Print
$294.00
$295.00
Reduced Price
You Save
$1.00
Add

$300.00

worth of items to your cart to qualify for

People who bought this product were also interested in:
View literature of this product:

Specs Sheet (ENG)

Manufacturer Brochure
Jackson W60 HLX Tattoo Welding Helmet with TRUESIGHT II Digital ADF #30314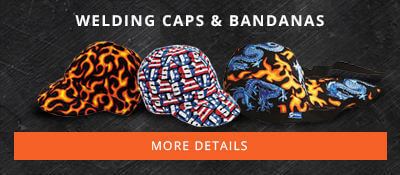 Drawing inspiration from the classic sword through the heart tattoo, the Jackson HLX Tattoo Welding Helmet is a great way to show your full-on commitment to your craft. Beauty is more than shell deep, though, because this Jackson HLX Welding Helmet has the technology to help you lay down supremely accurate welds. A digital control panel lets you easily switch between weld, grind and torch modes. Each mode has a large, separate LED indicator button. Choose between three sensitivity controls for TIG, MIG and stick welding applications. Advanced features include a built-in magnification lens, four independent sensors to prevent blockage when you're welding, and an amber band pass for enhanced clarity of weld puddles. For maximum eye protection, choose from variable shades 5 through 13. With no awkward retainer, this helmet is easy to remove and put on. All Jackson HLX Welding Helmets come with two easy-to-replace AAA batteries with a low indicator light. Best of all, you can order this Jackson HLX Tattoo Welding Helmet from Welders Supply for the lowest possible price around.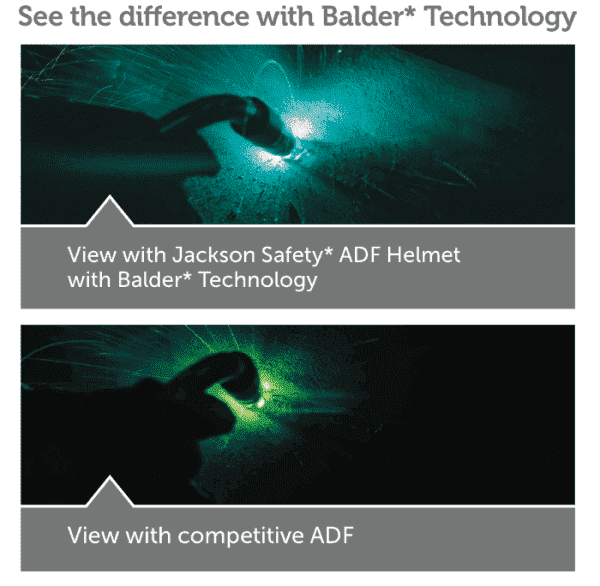 TrueSight II Features:
Optical Classification 1/1/1/1
Variable Shade from 5-8 & 9-13
3.25" X 4.00" Viewing Area
Digital controls (Designed by welders for welders)
Weld, Grind, & Torchmodes (3-N-1 welding helmet)
Delay & Sensitivity adjustments
4 Sensors & Auto Off
Meets ANSIZ87.1-2010 and CSA Z94.3 Compliant
DINPlus Certified
Filter Details:
Solar Assist
AAA Batteries: Easy access for replacement
Built- in Retainer: Easy to install and remove
Four Sensors: Reduce blockage possibility during weld
Helmet Features:
30% Larger Viewing Area Enhances your vision
Built-in Magnifying Lens Holder: Available in 7 focal powers
Separate Buttons for Grind, Torch, and Weld Modes: Navigate through modes with the touch of a gloved hand
Auto On/Off: Lens turns off two hours after last arc
Battery Light Indicator: Shows when 5 minutes remain
Three Adjustable Settings for Shade, Sensitivity, and Delay
Easy selection with a gloved hand
Tattoo design with heart, sword, and text
TrueSight II with Balder Technology- Best in Class Optical Clarity Digital ADF Video