Weldcote Stainless Steel Tig Wire 36in 10 LB Box #ER308L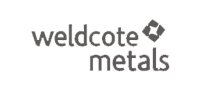 Weldcote Stainless Steel Tig Wire 36in 10 LB Box #ER308L
Weldcote Stainless Steel TIG Wire is Perfect for a Variety of Small Projects
This 10# box of Weldcote Metals, 308Lsi is a stainless steel welding wire for TIG welding. One of the greatest benefits of TIG welding is, TIG welding does not cause any spatter. If you need to stop during a project, you can simply start where you left off. This leads to less cracking in the finished weld.
This wire is used to weld equipment made with 304 and 308 stainless grades, which are the most common grades of steel. These filler rods are highly versatile, and you can choose your own length when you place your order on Welders Supply secure checkout page.
This wire is classified as ER308L, the shielding gas should be 100% Argon.
Shop all our great Filler Metals or other quality Power Tools from Welders Supply.
Product Questions and Answers
---
Q - This isn't just for TIG is it?
A - No, Weldcote says it can be used for TIG, MIG and submerged arc welding.
Q - What's the difference between this and the 308 wire?
A - Weld speed is higher due to improved wettability of weld metal.
Have a question about this product? Submit your question using the form below