Miller Titanium Helmets 1600i Part #255519
$67.00
Save $14.60
(Reg. $81.60)
Add

$300.00

worth of items to your cart to qualify for


In Stock

Share

Print

ADD TO CART
Miller Titanium Helmets 1600i #255519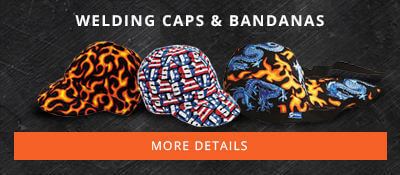 Miller Titanium Helmets 1600i #255519 from Welders Supply feature a passive Shade #10 lens with an integrated grind shield to give you a full 180 degree field of vision while you're working. This is excellent for increased safety in the workplace. The lens is protected during high amp applications by the aluminum heat shield. The silver shell keeps everything cooler – you and the helmet! This 16 square inch helmet features a convenient quick release to give you quick and easy access for the front cover lens. If needed, you can upgrade the passive shade #10 lens to an auto-darkening lens. The Miller Titanium Helmet 1600i #255519 from Welders Supply uses industry standard size inside cover lens and filter plate. It meets the Z87.1-2003 (High Impact) standards of the American National Standards Institute (ANSI). Miller provides a 30-day limited warranty (defects only). The Miller Titanium Helmets 1600i #255519 is just another example of the full range of excellent welding products and supplies from your online welding experts at Welders Supply. Contact us regularly for the finest welding products at the finest prices in the industry.
Features:
Passive Shade #10 lens
Integrated grind shield provides 180° field of view while grinding
Aluminum Heat Shield protects the lens in high amperage applications
Silver Shell reflects heat to keep helmet and user cool
Convenient quick release provides easy access for front cover lens
Upgradeable to Auto-Darkening Lens
Uses industry standard size filter plate and inside cover lens
30 Day Limited Warranty (Limited to Defects only)
Specs:
Viewing Area – 16 sq. in./ 4 x 4 in. ( 102 x 108 mm)
Passive Shade #10
Weight – 22.5 oz (640g)
Meets ANSI Z87.1-2003 (High Impact) standard
Shop all our great quality welding safety equipment online.
Miller Titanium Helmets 1600i Part #255519

Miller Titanium Helmets 1600i Part #255519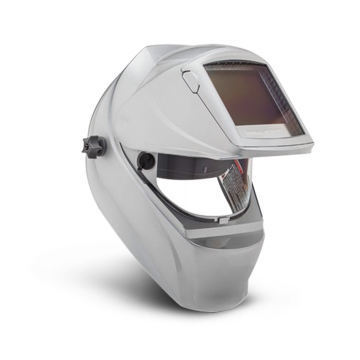 Add

$300.00

worth of items to your cart to qualify for


In Stock

ADD TO CART

Share

Print