Share

Print
Out of Stock
$234.00
$334.00
Reduced Price
You Save
$100.00
This product is currently out of stock. Please check back later, or call 1-800-236-8825 for assistance.
Add item to cart for

People who bought this product were also interested in:
Miller Digital Elite Not Forgotten™ Welding Helmet #260127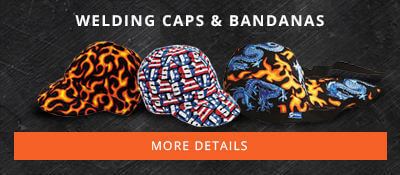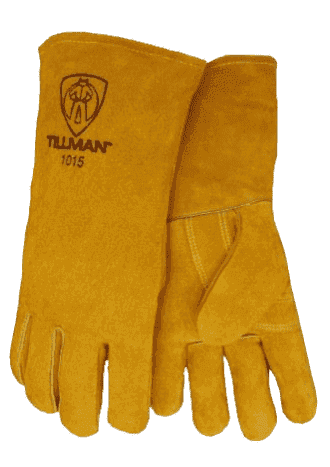 Get FREE Tillman 1015 Gloves with purchase of this product! (Sorry, no substitutions)
The Miller Digital Elite Not Forgotten Welding Helmet lets you show your charitable spirit while welding. This helmet has a POW MIA logo because $10 of every sale goes toward the National League of POW/MIA Families.
Professional welders love this helmet for starter welding and arcs. The Digital Elite series has four controls - weld, grind, x-mode and cut to tailor to different welding applications. This helmet also has a .1 to 1 second sensitivity and delay control for improved accuracy when welding.
In addition to top notch performance, the Miller Digital Elite Not Forgotten Helmet is safe to use. It's lightweight, easy to put on and protects your entire face from flame. No worries about UV burns when you're under this shield. The Digital Elite series also features electromagnetic arc sensing to eliminate sunlight disturbance when working outdoors--reducing eye strain and increasing productivity.
As always, Welders Supply offers the lowest possible prices online, plus free shipping within the continental US on orders over $300.
Features
NEW Improved Digital Controls allow user to easily adjust mode and settings
NEW Redesigned headgear features additional adjustability settings for better fit & comfort
NEW 3 Year Warranty
9.22 sq. in. viewing area
Four Arc Sensors for superior lens response
Four Operating Modes – Weld, Cut, Grind and X-Mode
Auto-On/Off power control triggers lens at the strike of an arc
Viewing Area – 9.22 sq in. 3.85 x 2.38 sq. in (97 x 60 mm)
Four Arc Sensors – 1/ 20,000 sec. lens speed
Sensitivity and Delay Control - .10 – 1.0 sec
TIG Rating - 5 amps and below
Lithium batteries (2) – with solar assist; up to 3,000 hours
Weight - 18 oz (482g)
Meets ANSI Z87.-2003 (High Impact) standard
Includes 5 outside cover lense, 2 inside cover lenses, Helmet bag
Four Operating Modes
Weld Mode - #8-13
Cut Mode - #5-8
Grind Mode – Light State #3.5
X-Mode – Can be used in Shades #8-13
Electromagnetic Arc Sensing eliminates: Sunlight interference - Outdoors, Low-Amperage Lens Opening - TIG, Lens Openings - Pipe/Curves, Obstructed Sensors - Hidden/Cavity Welds
Shop all welders supply quality safety equipment.
Miller Digital Elite Not Forgotten™ Welding Helmet Part#260127 Specs

Arc Sensors
Delay Control
Digital
Grind Mode
New Headgear
Low Amp TIG Rated
Low Battery Indicator
Modes
Reaction Time
Sensitivity Control
Shell Material
Shade Range
Viewing Field
Dimensions
Weight
SHIPPING DIMENSIONS

Height:
9.75 Inches
Width:
12.00 Inches
Length:
10.50 Inches
Weight:
2 Lb(s) 15 Oz