3M™ Speedglas™ Steel Rose Welding Helmet 100, Welding Safety 07-0012-31SR/37228(AAD), with 3M™ Speedglas™ Auto-Darkening Filter 100V Shades 8-12 1 EA/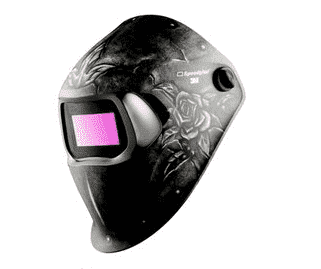 Share

Print
$270.50
$360.54
Reduced Price
You Save
$90.04
Product Number:
07-0012-31SR

People who bought this product were also interested in:
**Please note**
All 3M Helmets are made to order and take 7-10 business days to be shipped out.
3M™ Speedglas™ Steel Rose Welding Helmet 100 #07-0012-31SR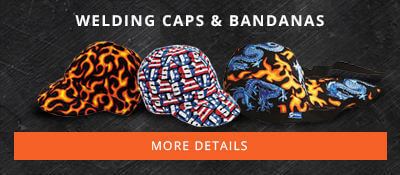 The 3M™ Speedglass™ Steel Rose Welding Helmet features a stunning graphic of silvery steel roses over a black background, but the real beauty of this helmet is in its features. A popular choice for work involving aircraft, ship and vehicle construction and repair, this helmet provides extremely reliable arc detection and superb control. Choose from three sensitivity control levels, including stick, MIG/MAG, and TIG (> 10A) welding. The Speedglas 100 series features auto-darkening lenses that quickly adjust to different light environments to ensure maximum vision protection. Use the dark shades 8-12 for brighter lights; the lighter shade 3 for less intense lights. A 3.66" wide viewing area lets you really see what you're working on. Welders Supply is the number one online retailer for the best welding helmets. One look at our price on the Speedglass 100 Steel Rose Welding Helmet and you'll understand why so many people turn to us first for their welding equipment and supplies.
Features
Sensitivity: 3 levels—TIG (>10A), MIG/MAG, Stick
Mode: Grinding
Two independent arc sensors
Redesigned headband with smooth ratchet for precise adjustment
Holder for magnifying lens inside the helmet for easy attachment and better fit
Compatible with most 3M ™ Disposable Particulate Respirators
3-year lens warranty
Steel Rose flower design
Specifications
Light State: Shade 3
Dark State: Adjustable Shades 8-12
Viewing area: 1.73 X 3.66 in. (44 x 93 mm)
Number of sensors: 2
Battery life: 1500 hours
Meets EN 175:B standard
Switching time
Light-dark: .1 ms @ 73 º F (23 º C)
Dark-light: Approx. 60 – 250 ms