Share

Print
$721.00
$905.00
Reduced Price
You Save
$184.00
Product Number:
0558101699
Add item to cart for

People who bought this product were also interested in:
ESAB MiniArc 161 #0558101699 Kit (case not included)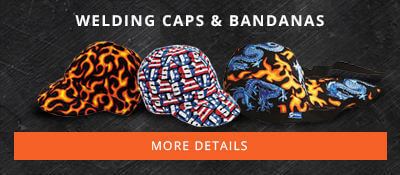 The ESAB MiniArc 161 #0558101699 from Welders Supply is a truly excellent option for a STICK/TIG package. It's a lightweight welding machine which is packed with features and benefits. It will give you the capability to easily handle virtually any job. The system comes to you fully-assembled. It's ready to go. Just take it out of the packaging and you're ready to weld. The Automatic Primary Select can use either 115V or 230V. It automatically configures to whatever primary input is provided. If you need a smooth stable arc which is strong enough to get deep penetration, you'll find the ESAB MiniArc 161 is able to easily use cellulosic 6010 electrodes.
ESAB Miniarc 161 #0558101699 is Flexible and Easy To Use
The unit weighs only 18 pounds. An adjustable shoulder strap (carry case is not included) makes it is easy to transport. You will certainly be able to carry it directly onto any job. The range for welding is 5A to 160A. There's a good reason why used MiniArc 2161 units are hard to find. Welders love them and won't let them go! The fixed hot start is convenient, allowing the welder to easily strike an arc. The electrode won't stick to the plate. With fixed arc force, you'll be able to get deeper penetration. The kit includes an ample 10-foot work cable with a handy clamp along with a 10-foot welding cable with an electrode holder. The thermal indicator offers additional protection in case airflow is blocked or if you exceed the duty cycle. The ESAB MiniArc 161 is only one of the many excellent, top-performing welding products from Welders Supply.
Case not included.
Features
Automatic Primary Select operates on either 115V or 230V and automatically configures to the primary input supplied
Able to use cellulosic 6010 electrodes with ease
13.6 kg (18 lbs.) weight with adjustable shoulder strap and carrying case makes this unit portable and easy to carry directly to the job
5A to 160A current range for DC welding
Hot Start, Arc Force and lift Arc TIG are standard on all models
Check out Welders Supply Company's full selection of Mig, Tig, and Stick welders available at the best prices online!
Specifications/ Output Ratings
Primary Current Tig (GTAW)

Output Current AC
18.5 A
Duty Cycle
35 %
Primary Current Stick (SMAW)

Output Current AC
28.5 A
Duty Cycle
35 %