Featured Welding Products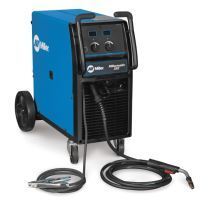 Millermatic 252 208/230 Volt Wire Welder Part#907321 FREE SHIPPING!
$2,950.00
$2,250.00
View Product

Your Cart Is Empty Tillman Leather Chaps
Tillman Leather Chaps
Product Number:
5330
Product Features
Tillman Leather Chaps #5330
Features:
Bourbon brown side split cowhide.
24" x 38" split leg waist apron.
Double reinforced crotch area.
Heavy duty waist strap secures apron comfortably.
3 adjustable straps and side release buckles on each leg to secure apron.
Sewn wtih Kevlar thread.
Shop all our welding safety equipment from Welders Supply.