Featured Welding Products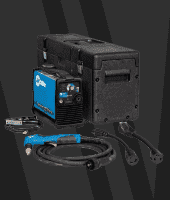 Miller SPECTRUM 625 X-TREME 12FT XT40 TORCH, X-CASE Part#907579**FREE SHIPPING**REBATES!
$2,287.00
$1,695.00
View Product

Your Cart Is Empty Stick Welding
Stick Welding Machines
Welders Supply Company houses a stick welding machine inventory offering you the latest options in welding technology. Our stick welding machines offer a variety of voltage inputs and tig and stick welding torches for getting the job done in many welding applications. We offer the name brand stick welding machines professionals rely on, including the Miller Thunderbolt and Thermal Arc stick welder models.
Call Welders Supply Company today at 1.800.236.8825 and a welding equipment expert will assist you in selecting a stick welding machine satisfying your welding task and your budget.