Millermatic 211 Auto-Set 110/220 Volt Mig Welder Part#907422 FREE SHIPPING! REBATES!
Dimensions
| | |
| --- | --- |
| Height: | 15.00 Inches |
| Width: | 10.00 Inches |
| Weight: | 74 Lb(s) 0 Oz |
Product Features
Millermatic 211 Auto-Set Mig Welder #907422
FREE SHIPPING to the lower 48 states!
The Millermatic 211 Auto-Set 110/220 Volt MIG welder is an excellent welder and best in its class. This is Miller's most versatile single phase Mig welder.
NOW UNTIL 12/31/15 GET A $200 REBATE DIRECT FROM MILLER, SPEND $400 MORE IN MILLER ACCESSORIES AND GET A $400 REBATE INSTEAD!

Plus Free pair of Tillman Standard Welding Gloves!
Browse through all our Miller welding machines.
Unique to this welder is its Multi-Voltage Plug (MVP). Allows you to connect to either 120 or 230 V power receptacles without the use of any tools. All you have to do is simply chose the plug fitting the outlet and connect the power cord.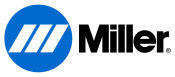 Auto-Set- Offers all-in-one MIG minus any guesswork. The breakthrough control automatically sets your welder to the proper parameters. All you have to do is, set the diameter of the wire, set the thickness of the material, and start welding. Some situations such as when welding aluminum, stainless steel, or mild steel require manual mode. The Millermatic 211 allows the flexibility to either use Auto-Set or manual mode depending on the job you are doing.
Reliable and Economic to Weld Aluminum - The optional spool gun is ready out of the box. Spoolmate 100 Series spool gun allows you to weld aluminum from 18 ga - 3/8 in. aluminum.
Welds Thickest Material in its Class! The Millermatic 211 has the highest output in its class. On 230V you can easily weld mild steel from 24 ga to 3/8 in. (0.8-9.5 mm) in a single pass.
Smooth-Start - This Millermatic 211 provides unique technology for a smooth spatter-free start. There is virtually no spatter to clean up and no pop gun starts.
'Tip Saver Short Circuit Protection - As with most of the Miller Mig welding machines, this Millermatic 211 will extend your tip life and protects the internal components from damage. It automatically shuts down output if the tip is shorted to the work.
Infinite Voltage Control – flexibility to set the machine manually whenever you desire.
General Specifications

Input Power
230 V, 25 A, 60 Hz, 1-Phase
120 V, 20 A, 60 Hz, 1-Phase
Rated Output
150 Amps at 23.5 VDC, 30% duty cycle (230 V)
90 Amps at 20 VDC, 20% duty cylce (120 V)
Welding Amperage Range
30 - 210 Amps
Wire Speed
60 - 460 IPM (1.5 - 11.7 m/min)
Net Weight
74lb (33.6 kg)
WireDiameter Capacity
.023 - .035 in (0.6 - 0.9 mm) Solid Steel
.023 - .035 in (0.6 - 0.9 mm) Stainless
.030 - .045 in (0.8 - 1.1 mm) Flux Cored
MaxSpoolSize Capacity
8 in (203 mm)
Applications
Aluminum Welding
Farm and Ranch
Field Maintenance and Repair
Home/Hobby
Metal Art/Sculpture
Motorsports (car, truck, bike, etc.)
Schools/Training
Welding Projects
To view literature of this machine:
Millermatic 211 Spec Sheet (ENG)
Welders Supply Company offers the best price for this best-selling single Miller Mig Welders online!
Check out our wide selection of Mig, Tig, and Stick welders available online.