Featured Welding Products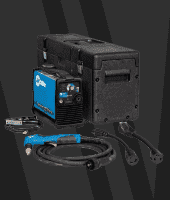 Miller SPECTRUM 625 X-TREME 12FT XT40 TORCH, X-CASE Part#907579**FREE SHIPPING**REBATES!
$2,287.00
$1,695.00
View Product

Your Cart Is Empty Face Shields
Welding Face Shields
Welders Supply Company offers a full selection of Sellstrom face shields and other name brand welding shields featuring versatile designs to handle various types of grinding, brazing and flame cutting applications. Our welding shields feature innovative features offering increased face protection and welding performance, like anti-fog windows, impact and splash resistant polycarbonate construction, and ratchet headgear suspension for easy user adjustment at the turn of a knob.
For the most competitively priced welding shields online, visit Welders Supply Company or call us at 1.800.236.8825 for quality assistance with your welding equipment needs.