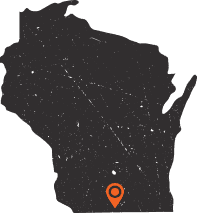 111 Barrett Place
Beloit, WI 53511, USA
608-365-8825
Fax: 608-365-1999
Toll Free: 1-800-236-8825
Mon-Fri: 7am-5pm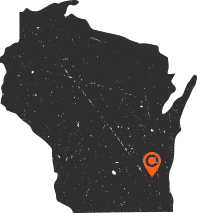 W230 S7720 Hwy. 164
Big Bend, WI 53103, USA
262-662-3339
Fax: 262-662-5345
Toll Free: 1-888-491-9353
Mon-Fri: 7:30am-5pm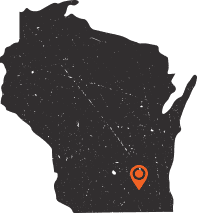 516 Mill Street
Burlington, WI 53105, USA
262-763-8486
Fax: 262-763-3733
Toll Free: 1-800-901-8486
Mon-Fri: 7:30am-5pm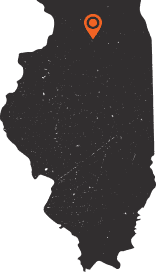 3485 Brick Drive
Rockford, IL 61109, USA
779-208-4055
Fax: 779-208-4056
Mon-Fri: 7:30am-4:30pm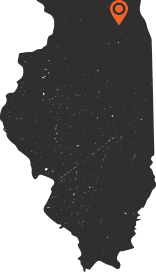 189 South Main Street
Crystal Lake, IL 60014, USA
815-261-9100
Fax: 815-261-9102
Mon-Fri: 7:30am-5:00pm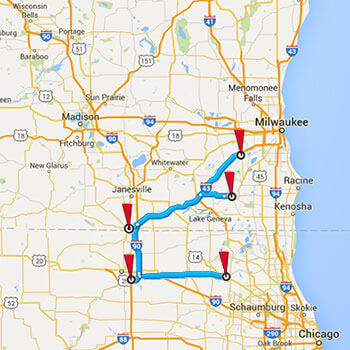 Welders Supply Company Locations: Rockford, Crystal Lake, IL, and Beloit, Burlington, Big Bend, WI
Lower Priced Welding Supplies and Expert Support Are Just The Beginning
Welders Supply Company is the leading metalworking distributor in Southeastern Wisconsin and Northern Illinois. We sell the finest metalworking products and supplies at the best prices. We back them with over 75 years of practical, hands-on knowledge. But our customers know those are just the beginning.
Services in Wisconsin and Illinois:
Preventative Maintenance
Machine Calibration
Vendor Managed Inventory
Gas Deliveries
Equipment Use and Safety Training and Certifications
Have a welding business? Need to cut costs without hurting the top line? Let us know.
Need Storage Cabinets? Parts Bins? Gas Cylinder storage cages? Let us know.
Top Quality Manufacturers
We carefully select only the best manufacturers of welding supplies, plasma cutting machines and other metalworking products. Our line of top-quality welding supply equipment features the latest innovations – gases and equipment for MIG (metallic inert gas) welding, TIG (tungsten inert gas) welding, stick electrode (shielded metal arc) welding, plasma welding and cutting, laser processes, oxy-fuel welding and cutting, power sources, filler metals and abrasives, auto-darkening welding helmets as well as safety equipment.
Free Shipping to 48 States
Welders Supply gives you free shipping to all 48 lower states for orders of $300 or more. It's a big value for not-too-big orders. Of course, we like all orders – large or small!
Tremendous Experience to Help You
Our Welders Supply employees are friendly and courteous along with having a superb reputation for industry knowledge, including chemical, medical, construction, food processing and vocational schools. We are an independently owned business. With us, it's always personal.
Integrity & Honesty
Welders Supply doesn't only provide welding equipment and supplies. We also supply integrity. You always get a straight, honest and accurate answer – regardless of the question. Our employees don't just want a sale from you. We all want a long-term relationship with you. If we say it, consider it done.
Prompt, Knowledgeable and Friendly Service
We know in manufacturing, nothing is more frustrating than delay. Our experienced staff provides knowledgeable, accurate answers. We keep your downtime to a minimum. We keep your repair costs and time low. We get you back on schedule. And we do it all as fast as possible.
Reducing Costs for Education and Government
Welders Supply does all we can to support education and government because we completely support taxpayers who pay for education and government! We provide cost-effective supplies to colleges and universities, offering educational discounts to qualifying institutions including Technical Colleges, Workforce Development Job Centers, Colleges, Universities, and High Schools. We accept Government purchase orders or purchasing cards and are set up to Bill through Wide Area Workflow (WAWF).
We regularly bid on contracts as an experienced supplier to Local, County, State, and Federal Governmental Agencies, including the Defense Logistics Agency, Department of the Army, Department of Navy and the Department of Air Force. Welders Supply is registered with SAM, or System for Award Management (formerly CCR).
Holiday Hours 2019
For the upcoming Memorial Day weekend, our locations will be closed on Saturday, May 25 through Monday, May 27.
Also, our locations will be closed on December 22nd, December 24th, December 25th, and January 1st.
Welders Supply is your dependable source of top-quality products and expert technical support throughout Southeastern Wisconsin and Northern Illinois. We now have offices in Beloit, Big Bend, Burlington and Rockford. Contact us today via this website or call us at 1-800-236-8825.