Contact Welders Supply Company (Wisconsin and Illinois locations)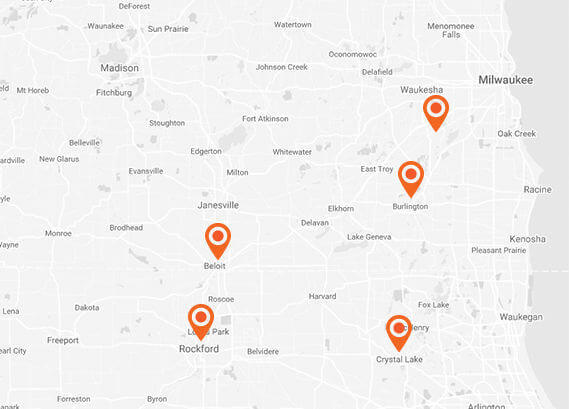 Welders Supply Company – Past, Present and Future
When George Uhlir started Welders Supply Company in 1938, he could not possibly have imagined how it could evolve to what it is today. As a respected welder in Beloit, George's goal was simply to offer local industries the best welding products available and share his expertise to help other welders. Today, we remain loyal to George's vision, but on a much larger scale.
Besides being an online vendor of high-quality welding equipment throughout the Midwest and beyond, Welders Supply also provides expert technical support across Southeast Wisconsin and Northern Illinois. From our original office in Beloit, Welders Supply has expanded into Big Bend, Burlington, Crystal Lake and Rockford to better serve our growing customer base. Despite this growth, we have stayed true to our roots as an independently-owned business focused on quality—both in the equipment we offer and the service we provide our customers.
We price all our welding supplies, plasma cutters, arc fabricators and TIG welders fairly and offer free shipping to all 48 lower states on orders over $300. As welders ourselves, we only carry the equipment we would use, too—quality, precision-made equipment from trusted manufacturers like Hypertherm, Jackson, Miller Electric, Cutmaster, and Thermal Dynamics. And we stand behind everything we sell.
While technology has changed just about everything about our business—from the equipment we offer to the way it's sold—one thing remains the same today as it was when George Uhlir ran this company: Your success is our success.
Please feel free to reach us at 800-236-8825 or via the contact form above to let us know how we can help you become more successful.