Welding Apparel and Clothing
Best Welding Apparel & Clothing at the Lowest Prices
Every year, professional baseball has an all-star game showcasing the best players in the league. Welders Supply does this every day with an all-star lineup of welding products and supplies from the top manufacturers in the welding industry.
We are proud to offer an outstanding lineup of welding apparel products from these world class companies:
3M
Ace Welding
ARCONE
BISH
Classic Cloth
E-A-R
Gateway
J Tillman
Jackson
Kromer
Miller
Moldex
Optrel
Sellstrom
Speedglas
Tillman
WeldX
Quality Welding Products, Low Prices & 5-Star Customer Service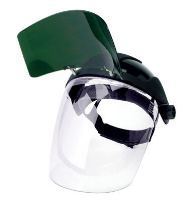 Welders Supply is pleased to offer quality welding apparel and products at prices that can't be beat. Our agenda is pretty simple: Welders need to be protected, productive and profitable. Everything we do is done to make this happen.
Customer service isn't just a buzzword at Welders Supply. You will always deal with friendly, knowledgeable professionals who know the welding business. They understand the challenges you face because they've been welders themselves. You'll always get straight answers from someone who knows what it's like on your end of the telephone.
Shop Welders Supply today for the lowest online prices on the best welding equipment and safety apparel. For questions, call 1-800-236-8825.