MIG Welders, Stick Welders, TIG Welders, and more Welding Machines For Sale
Welders Supply Company offers a full line of quality name brand welding machines and welding supplies making your next welding project a success. We offer competitively priced welding machines serving all varieties of welding jobs, including mig welding machines, tig welding machines, stick welding equipment, and engine driven welding machines.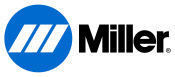 Miller TIG welders offer exceptional flexibility and control, allowing you to weld a lot of different metals (aluminum, stainless steel, chromoly and more) while having precise heat control—even on thin material. Miller MIG welders offer a broad range of capabilities. Combine this with their ease of use and it is no wonder they are among the most popular welders on the market. Miller Stick welders, or SMAW (short for "Shielded Metal Arc Welding"), are the tool of choice for windy, outdoor welding. The stick welding process is more forgiving than others when working on rusty or dirty metal.
Welders Supply Company is your one-stop-shop for the essential welding supplies, from welding gas and welding torches to electrical safety equipment and auto darkening helmets, you'll find all your welding equipment conveniently at one location. Whether you're a homeowner seeking used welding equipment for emergency repairs or a professional welding contractor looking for the best price on filler metals, abrasives, or power tools, Welders Supply Company offers the welding equipment inventory for all welding projects.
Since 1938, we have represented quality manufacturers of industrial and medical gases, welding equipment and supplies in Southern Wisconsin and Northern Illinois. Welders Supply also sells, rents, and exchanges refilled gas tanks and cylinders in many cities including Kenosha WI, West Bend WI, DeKalb IL, and Waukegan IL.

Welders Supply Company store locations offer same day deliveries to: Milwaukee, Wisconsin; Rockford, Illinois; Crystal Lake, Illinois; Beloit, Wisconsin; Janesville, Wisconsin; Big Bend, Wisconsin; and Racine County, Wisconsin.
For quality welding machines and welding supplies with the most competitive pricing in the business, contact Welders Supply Company at 1.800.236.8825 and our welding equipment experts will gladly assist you.