Welding Safety Equipment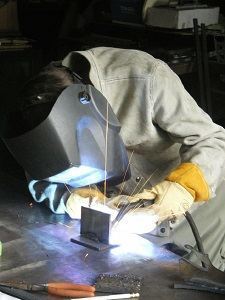 Welders Supply Company has everything a welding professional needs to work safely in any environment. From ear plugs and auto darkening welding helmets to respirators, welding gloves, bibs and chaps. As welders ourselves, we know what works and what doesn't—and we only sell the gear we know works.
When you buy from Welders Supply, you can count on the lowest online prices on the top brands in the business—like Miller, Jackson, Tillman and 3M. Whether you're a student looking for your first helmet and jacket or a shop foreman looking to outfit an entire crew, Welders Supply has the PPE safety gear you need at unbeatable prices.
All PPE safety apparel and gear sold by Welders Supply Company conforms to OSHA safety requirements for welding and electrical safety equipment.
For quality, cost-effective welding and electrical safety equipment, shop Welders Supply Company. For assistance with welding supplies or plasma cutting equipment, call 1-800-236-8825.