Welding Machines And Accessories By Brand
Victor Technologies: Cutting, Welding, Gas Control
Victor Technologies is a world leader in solutions for professional cutting, welding and gas control. Now combined with ESAB, you can look for it all from one manufacturer. Victor manufactures top-quality welding/cutting equipment -- inverter power sources, conventional Mig power, synergic pulsed mig, plasma welding power, plasma welders and torches. Other Victor brands include Tweco, Thermal Dynamics and Thermal Arc. Victor products are the best. The prices at Welders Supply are the best on the internet!
Contact Welders Supply for the lowest online prices on outstanding welding products and supplies from Victor Technologies.
Hypertherm Plasma Cutters: More Productivity and Profits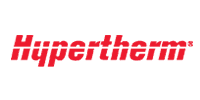 Powermax plasma cutters from Hypertherm improve quality, last longer, increase productivity and keep operating costs lower. They make handheld gouging and cutting easier, better and faster. Tackle any electrically conductive metal. Hypertherm also offers automated cutting products and accessories. Do more and do it more productively. Personal protective equipment is available too. Their Plasma Cutting Systems do it all. Welders Supply does it all, too, with the best customer service and the lowest prices on the internet.
Contact Welders Supply today for the best online prices on finest-quality welding products and supplies from Hypertherm.
Miller: Well-Designed Workstations and Equipment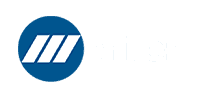 Miller Electric Manufacturing Company makes advanced Mig Systems for semi-automatic as well robotic automation. Miller's Tig units are easy to control. The equipment is dependable, durable and accurate. Miller makes over twenty different welder/generators as well as protective helmets, safety glasses and protective welding apparel. Its ArcStation is the first workstation specifically designed for professional welders. Welders Supply offers a full range of low-priced Miller products and supplies online to meet the needs of all professional welders.
Contact Welders Supply today and get the lowest prices for the world's finest welding products and supplies from Miller.
3M Air Purification Products: Effective and Comfortable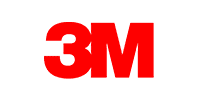 3M provides air purification products for even the most difficult welding environments. Its lightweight Particulate Respirator provides excellent, comfortable and reliablMillere protection against non-oil based particles. 3M also manufactures a second particulate welding respirator needed during torch cutting, welding, brazing and metal pouring. A third particulate respirator is for worksites with metal fumes. They also produce a durable and dependable battery charger. 3M quality is the best and, at Welders Supply, so are our prices!
Contact the welding professionals at Welders Supply today for topnotch 3M air purification products at the lowest online prices you'll find anywhere.
Tillman Apparel: Effective Protection for Welders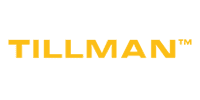 The John Tillman Company makes excellent protective gloves, protective welding apparel and accessories. Miller is a leading suppliers to the welding industry. Their product line also includes welding curtains/screens, welding blankets and accessories. Other Miller products include Light Duty Welding Jackets, Tillman's new Freedom Flex Welding Jackets and Tillman Fire Resistant Welding Jackets. Tillman protects you during welding. Welder's Supply low prices protect you from spending too much money on these excellent products!
Contact Welders Supply today and protect yourself from high prices for the outstanding protective welding apparel from Tillman.
Hobart Welding Products: Most Quality and Ease of Use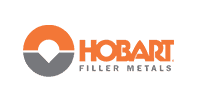 Hobart Welding Products deliver maximum quality and ease of use. Their welders are powerful, versatile and simple to operate. There is less spatter, better bead appearance and many convenient and practical operator advantages. They are easily portable and convenient. Several models easily handle various materials, thicknesses and wires. The operating range is excellent. Hobart Welding products allow you to do a full range of personal or professional projects. Welders Supply offers these superb Hobart units at the lowest prices.
Contact Welders Supply today and let our welding professionals give you the best prices on outstanding Hobart Welding equipment and supplies.
Kromer Welding Cap: Sturdy and Creative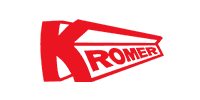 Kromer caps are meticulously constructed and individually inspected -- all-cotton balloon top caps with tough double-stitching. There's a super-absorbent cotton sweat band. Kromer caps are perfect for professional welders -- tough, comfortable and washable. They're also creative! We're talking polka dots to patriotism, flags to flowers or camo to crazy! Hats are necessary, but they don't have to be boring! Whatever color or style you choose, Welders Supply has it at the lowest price you'll find.
Contact Welders supply today for great Kromer Welding Caps so you can wear the best and pay the least!
Jackson Welding Helmets: Protective, Comfortable and Durable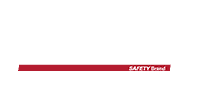 Jackson Safety is the welding products brand of Kimberly-Clark Professional. The company offers a broad array of Jackson's auto-darkening welding and passive helmets, parts and accessories. Their helmets are very comfortable. They come in many styles and colors. Lenses are available in Shade 10 or Shade 11. The company also offers excellent safety glasses and protective earmuffs. Welders Supply is proud to offer excellent Jackson Safety Welding Helmets, parts and accessories at the lowest online prices.
Contact Welders Supply today for the lowest online prices on outstanding Jackson Welding Helmets and other safety supplies.
Weldcote Metals: Quality Wire for Solid Results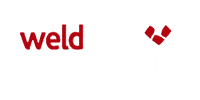 Weldcote Metals provides top-quality welding supplies all over the United States and the world. Their product line includes a wide range of production alloys for Mig, Tig, and Brazing.
High levels of manganese and silicon assure excellent results. Many Weldcote wires are specifically produced to provide excellent tolerance for rust and scale. They have consistently higher deposit strength. If you want to deliver superior results, you need quality Weldcote wire. Welder's Supply offers these top-quality production alloys at low prices.
Contact the welding pros at Welders Supply today for the lowest prices for Weldcote Metals – the best welding supplies at the best prices!
Strong Hand Tools: Easy, Safe and Strong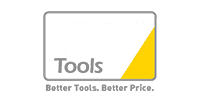 Strong Hand Tools are top-quality, extremely well-made products. Welders Supply is proud to offer their Angle Magnets, Magnet Squares, C-Clamps, 4-in-1 Clamps and Nomad Welding Tables. Strong Hand Magnets are easy to use, safe to position and very powerful. Virtually every job will be easier to accomplish because the magnet can be accurately and firmly positioned. Visibility is excellent. Solid nickel/chrome construction gives a stronger hold. Welders Supply offers top-quality Strong Hand tools at very low prices.
Contact Welders Supply for the lowest online prices on durable, long-lasting Strong Hand magnet, clamps and welding tables.
Metabo Tools: Long-Lasting Quality and Performance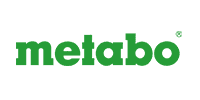 Metabo Tools has a long, proud history of top-quality design and production. The company is extremely customer-oriented. Metabo Tools are lightweight, easy to use, high powered and with a long performance time without the need to change the battery. Its products are accurate, fast and reliable. Metabo Tools usually can equal or exceed most expensive competitive equipment. It will pay for itself many times over in greater performance. Welders Supply offers lower Metabo prices than any other online source.
For the lowest online prices on long-lasting, top-performing Metabo Tools, Contact the welding professionals at Welders Supply today.
SAIT Abrasives: Top-Performance and Long Life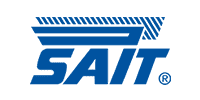 SAIT is one of the largest manufacturers of bonded and coated abrasives. All SAIT products are produced with the highest industry standards. Double Cut Carbide Burrs from SAIT Abrasives are top-quality items to boost quality and profitability. These long-lasting and durable carbide tips perform well qand last for an extended time. They are a great path to larger profit margins. Professional welders appreciate the consistent high quality of SAIT Abrasives. They also appreciate the low prices offered by Welders Supply!
For the best abrasives from SAIT at the best prices, contact the welding professionals today at Welders Supply.
DeWalt Tools: Designed To Be Tough and Reliable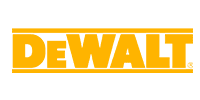 DeWalt Power Tools work well in even the toughest work conditions. They are well designed and continually upgraded as needed. Each technological advancement delivers even better practical benefits. DeWalt products are continuously and rigorously tested. They are precise, powerful and long-lasting, giving you more productivity and profits. You can be confident when you purchase a DeWalt Power Tool. Their tools are extremely cost-effective. Welders Supply offers them at extremely low prices.
For the lowest online prices for DeWalt Tools, contact the welding professionals at Welders Supply today.
Norton Abrasives: Lowest Total Cost, Low Initial Price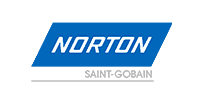 Norton Abrasives is the world's largest manufacturer and supplier of commercial abrasives. These abrasives enable you to get work done faster, better and more profitably. Norton Abrasives deliver the best productivity with the lowest total cost or at the lowest initial price. Either way, you win! These top-of-the-line abrasives stand up to even the harshest applications. Welders Supply is your prime online source for outstanding products from Norton Industrial Abrasives at outstanding low prices.
Contact Welders Supply today for the lowest online prices on the top-quality, long-lasting abrasives from Norton.

Anchor: Durable, High-Quality Welding Supplies
Anchor Brand provides welding equipment and supplies for every step in the welding process. Anchor's high standards of production mean better quality products, making your process easier, quicker and stronger. With the most comprehensive line of welding products in the world, Anchor has become a must-have in every welder's toolkit. And, with Welders Supply, their products have never been cheaper. Shop Anchor today, and take your welding to the next level.
Contact Welders Supply today for the best prices on Anchor brand welding equipment.
Hougen: Portable Magnet Drills for Every Application
For over 50 years Hougen has been a leading manufacturer in portable magnetic drills and annular cutters. No matter your application Hougen's lightweight, portable magnetic drills allow you to get your job done faster and with more accuracy. Hougen's drills, sheet metal cutters and accessories are used in a variety of industries, like electrical, piping, conduit work, sheetmetal fabrication and spotweld removal. Welders Supply offers three different cutter kits to fit any job's need. Hougen also offers their Rotafoam cutting fluid that works on all types of metals to keep all your tools working properly for longer.
Contact Welders Supply today for the best prices on Hougen annular cutters and magnetic drills.
Gateway: Where Style Meets Safety
Since 1944, Gateway has provided above-the-shoulder safety equipment across America. Their extensive safety testing, precision engineering and customer-based philosophy make Gateway the very best in personal safety materials. Welder Supply proudly carries Gateway products, including the best-selling safety eyewear in the US: StarLite by Gateway Safety. Welder Supply offers the very best prices in Gateway products, providing you with the safest and most stylish equipment available.
For great-looking, top-tier safety glasses, contact Welder Supply today for Gateway safety equipment.
Optrel: The Expert's Choice
Optrel's high-end, Swiss-engineered welding supplies redefine professional welding with every product generation. Their cutting-edge Auto-Darkening Filter (ADF) and high-tech welding accessories make Optrel the choice for millions of welders worldwide. With each design, Optrel works to protect their customers and increase efficiency, providing unparalleled quality and comfort in all products. Welders Supply offers the lowest prices possible on Optrel's top-notch welding equipment, keeping you safe and productive no mtater the job.
For more information on our top brands, contact Welder Supply today for more information on Optrel products.
Harris: World Leader in Metal Working Products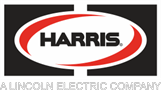 The Harris Products Group is a world leader in metal working products used in the brazing, soldering, welding, cutting and gas distribution industries. The company was formed in 2006 with the merger of Harris Calorific, Inc., a manufacturer of gas welding and cutting equipment and gas regulation and distribution systems, and the J.W. Harris Co., a manufacturer of brazing and soldering alloys and welding consumables.
For more information on our top brands, contact Welder Supply today for more information on Harris products.