Share

Print
$28.35
$36.65
Reduced Price
You Save
$8.30
Add

$300.00

worth of items to your cart to qualify for

Tillman High-Heat Welding Glove with Aluminized Rayon #820BHP
The Tillman 820BHPL is a glove designed for protecting the wearer from high heat, spark, and spatter. Four strategically designed heat-resistant materials are layered to maximize protection without sacrificing usability.
The first (outermost) layer of protection is the snap-on back hand pad made of an extremely reflective aluminized carbon Kevlar. Underneath, the snap-on back hand pad is covered by vermiculate fiberglass material; the same material high-heat welding blankets and curtains are made of. This pad is easily attached to the glove by 8 snap buttons attached on either side by leather reinforced wings to limit potential damage to the pad with repeated attaching/detaching. However, in the event this pad is damaged, it can be easily replaced.
Underneath the back hand pad is heat resistant cowhide which has been bonded with an aluminum compound to reflect heat away from the welder's hand. The last layer of defense is a wool lining within the glove to insulate the hand from heat while also keeping the hand at body temperature if the glove is worn in cold temperatures.
Features
14" length.
Reinforced thumb.
Includes snap-on back-hand pad (558) made from ACK and black vermiculite coated fiberglass.
Size Large
Tillman Welding Gloves Size Chart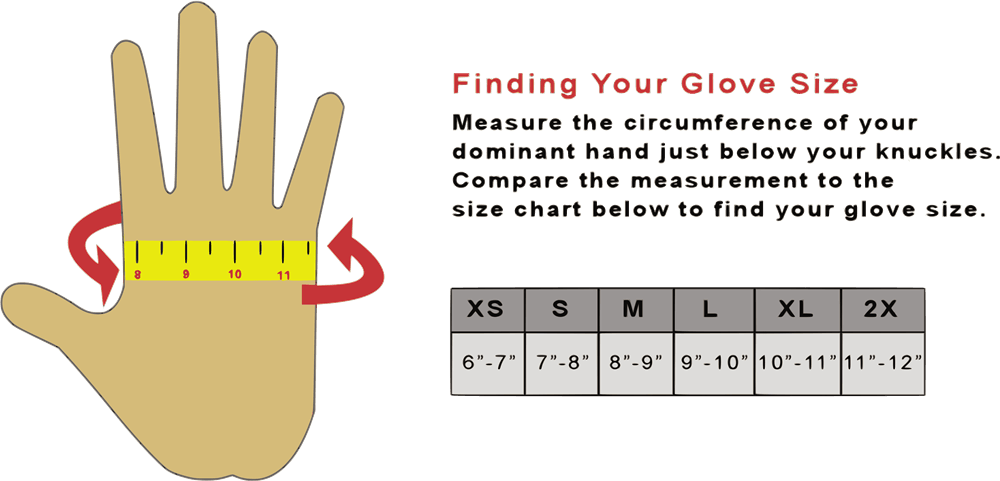 From high heat to low heat, Welders Supply Company, has the gloves you need for your next welding project.
Product Questions and Answers
Have a question about this product? Submit your question using the form below