Miller Bobcat™ / Trailblazer® / Big Blue® Full KVA Adaptor Cord #300517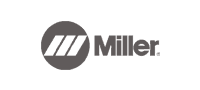 Miller Bobcat™ / Trailblazer® / Big Blue® Full KVA Adaptor Cord #300517
NEMA 14-50P to NEMA 6-50R. Adapts engine drive 120-240-volt plug to common Millermatic® and Spectrum® 240-plus.
For use with Bobcat™ / Trailblazer® / Big Blue®
Bobcat™ / Trailblazer® / Big Blue® Full KVA Adaptor Cord
SHIPPING DIMENSIONS

Height:
3.00 Inches
Width:
3.00 Inches
Length:
20.00 Inches
Weight:
2 Lb(s) 0 Oz
Customer Reviews
Needed to adapt Trailblazer to Multimatic 200
I can't wait to get this. Purchased a Trailblazer and then a Multimatic 200 (multi voltage).... I have 120v readily available but needing to weld some thick aluminum and need the higher 240v which I only have on my Trailblazer. Only problem is that the 240v adapter that ships with the Multimatic 200 is a different configuration than the plug on the front of the Trailblazer. If you use this configuration then you will definitely need the KVA Adapter Cord. My local welding supply company wanted to order it in for me and also charge me $120 for it. If I had known to order this when I ordered my machines, then I could have saved the $15 in additional shipping.
Product Questions and Answers
Have a question about this product? Submit your question using the form below