Black Stallion Tigster® FR Cotton/Grain Kidskin Premium TIG Welding Gloves #T50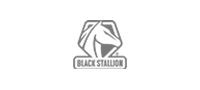 Revco Black Stallion
Revco Black Stallion Tigster® FR Cotton/Grain Kidskin Premium TIG Welding Gloves #T50
The T50 TIGSTER® Flame Resistant Cotton/Grain Kidskin Premium TIG Welding Gloves from Black Stallion are made for better hand control and offers extra premium grain kidskin on the palm.
They're best suited for TIG and MIG welding where you need more dexterity to feed rod and operate a MIG trigger.
A seamless index finger adds extra dexterity where it's needed most.
The TIGSTER® is made with flame-resistant cotton on the back to protect against sparks and features Revco's exclusive DragPatch® to help extend the life of the glove.
Kevlar® stitching provides greater protection against sparks and better abrasion resistance.
Shop other Revco Black Stallion products
View full selection of gloves at Welders Supply
Revco Black Stallion Tigster® #T50 Premium TIG Welding Gloves #T50
Supple kidskin and snug-fitting flame-resistant cotton for superb feel

Seamless index finger for dexterity


DragPatch® extends the life of the glove

Extra kidskin leather on pinky and ring finger for greater heat protection


Ergonomic keystone thumb

Flame-resistant Kevlar® stitching


Size: S-2XL
Black Stallion® FR Cotton/Grain Kidskin Premium TIG Welding Gloves #T50 Overview
Product Questions and Answers
---
Q - I have large hands and am wondering what is the finger length on this glove?
A - Measured on the middle finger (the longest finger on most hands) from the base of the finger to the tip: Size L - 4", Size XL- 4 1/4", Size 2XL - 4 1/4"
Q - Is there a heat shield for this that goes over the drag finger?
A - Yes, Black Stallion makes the FlakFinger heat shield for extra heat protection on the drag finger. It's product #AT2010
Have a question about this product? Submit your question using the form below