Black Stallion Grain/Split Cowhide Driver's Gloves #97K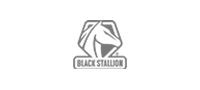 Revco Black Stallion
Revco Black Stallion Grain/Split Cowhide Driver's Gloves #97K
The 97K Versatile Grain Cowhide Palm Drivers Glove are the ideal gloves for spot welding. The 97K driver's gloves have a grain cowhide palm for durability with a value-conscious split cowhide back. When we mean value-conscious, we mean the Black Stallion cowhide quality that makes our leathers so durable. With Kevlar® stitching, this glove is ideal for spot welding. It features an ergonomic keystone thumb to improve articulation and comfort.
Features:
Grain cowhide palm with a split cowhide back
Elastic wrist band provides secure fit
Spark and abrasion resistant
Keystone thumb for increased dexterity
Shop more Revco Black Stallion ProductsView all cotton welding jackets for sale at Welders Supply
Revco Black Stallion Grain/Split Cowhide Driver's Gloves #97K
Material
Sizes
Color
Product Questions and Answers
---
Q - Are these thick enough to keep splinters from going through?
A - The cowhide is pretty thick, but it's impossible to say it will keep out all splinters.
Q - Is the leather treated for flame resistance?
A - No, but the Kevlar stitching is spark resistant.
Have a question about this product? Submit your question using the form below