Tillman Freedom Flex Welding Jacket #9360L
NEW!! Takes the "straight jacket" feel of Welding Jackets AWAY!!
This Jacket is FLEXIBLE!
Stay safe and look and feel great!
Features:
Leather and flame retardant cotton- The ideal combination for comfort and protection
Torso made from royal blue, 9 oz. WESTEX FR7A® flame retardant cotton
Side split cowhide leather raglan sleeves integrated with WESTEX INDURA® stretch FR inserts strategically placed to maximize garment flex when reaching and moving allowing greater overall shoulder and arm movement
Inside pocket for small item storage
Soapstone pocket on each sleeve
Kevlar® stitched sleeves for added strength and heat resistance
WELDERS SUPPLY COMPANY has been supplying the finest customers since 1938
Serving southeastern Wisconsin and Northern Illinois. Daily Deliveries to Major Metro Areas Like, Milwaukee WI, Rockford IL.
See our full inventory of Safety Equipment for sale online today.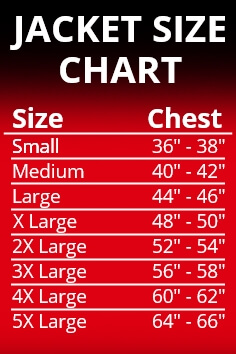 Customer Reviews
I recently ordered this for one of our newer welders, who happens to be a woman. Being a woman as well, there were some considerations I had to account for, as well as she isn't very tall, nor built like the men this jacket was originally intended for, so I was really afraid of over or under sizing. I trust Tillman for ALL of our welder's needs- and thanks to Welder Supply, I found a jacket that was not only a GREAT fit, but comfortable and safe. She was so happy because her last jacket took a while to break in so that it was comfortable- and we all know that once a general jacket is "broken-in" its on it's way out. THANKS!- this was great. :)
Product Questions and Answers
---
Q - How should this be cleaned?
A - Dry clean only -- at a place with experience cleaning leather
Q - Should I order a size up if I'm planning to wear a sweater under this?
A - If it's a bulky sweater, you definitely should order the next size up to ensure you have freedom of movement.
Have a question about this product? Submit your question using the form below
People who bought this product were also interested in: