Share

Print
$10.10
$13.00
Reduced Price
You Save
$2.90
Add

$300.00

worth of items to your cart to qualify for

People who bought this product were also interested in:
Tillman Foam Insulated Welding Glove #1075
Comfortable and Patriotic!! This one has the WE WELD AMERICA logo on the cuff!
Show your patriotic spirit when welding with the Tillman Foam Insulated Welding Glove. This glove has a "We Weld America" logo on the front and is made of red and blue-dyed cowhide. Trust this side split cowhide glove to last longer than the average belly cut or shoulder cut. Cowhide is a popular welding glove material for its flame resistance properties and durability. The cotton and foam-lined insulation additionally offers extra heat protection.
The foam gives a soft feel and comfort to your hands which is better than typical cotton only lining found in most gloves. Double welted leather fingers prevent spark and spatter contact. Kevlar lock stitching prevents the fabric from unraveling, resists flame and provides maximum durability. This glove is 14" long to protect your hands and upper arm while allowing for mobility. Get this incredible Tillman Foam Insulated Welding Glove on from Welder Supply today!
Tillman Stick Welding Gloves Size Chart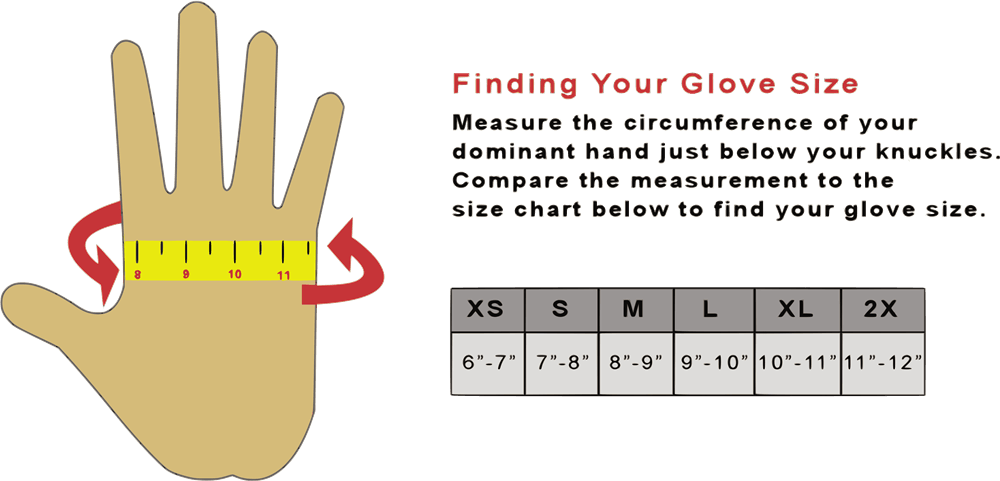 Tillman Stick Welding Gloves in Bulk
Welder Supply offers a bulk discount when ordering welding gloves by the dozen. Call us at 1-800-236-8825 for special pricing.
Shop our full line of Tillman welding safety gloves and more superior welding safety equipment at Welder Supply.
Tillman Foam Insulated Welding Glove Product #1075 Specs
More durable, premium red, blue, and pearl side split cowhide
14" length
Insulated with cotton/foam lining
Double reinforced thumb
Welted fingers protect stitching
Locked stitched with Kevlar® thread for added strength