J Tillman Jacket Backbone of America Light Duty Welding Jacket #9061
Attitude with Protection: Backbone of America.
This J. Tillman jacket is a sturdy and functional jacket for light weight welding applications. This black welding jacket includes a "Backbone of America" graphic on the back. The jacket is made of 100% flame resistant fabric for greater protection during welding applications. A Westex FR7A is the main flame retardant found with this J. Tillman jacket. J. Tillman Backbone of America Jacket maintains flame resistance with 25 commercial or 50 home washings. Count on this light welding jacket for optimal protection, coolness and comfort through all your welding duties.
Welder Supply carries safety jackets for light, medium and heavy duty welding applications. You won't spend a fortune for quality welding jackets when you turn to us. Check out our welding jackets and other protective clothing to make welding optimally safe while looking great!
Features
Backbone of America graphic on back. Onyx logo on front.
Black, 9 oz. Westex FR7A, 100% cotton flame retardant fabric.
Economical protection for light duty welding activity. Must be kept clean to insure protection.
Soapstone pocket on each sleeve, outside front pocket for small item storage and easier access.
Cool, comfortable, washable.
Maintains flame resistance for up to 50 home or 25 commercial washings.
Measures 30" in length.
Browse our welding protective clothing and other welding safety equipment online.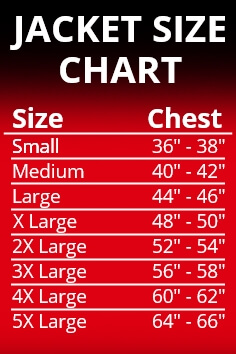 Product Questions and Answers
Have a question about this product? Submit your question using the form below
People who bought this product were also interested in: