3M™ Speedglas™ Welding Helmet 9100 FX SideWindows Auto-Darkening Filter 9100V Shade 5, 8-13, Welding Safety 1/Case Part #06-0600-10SW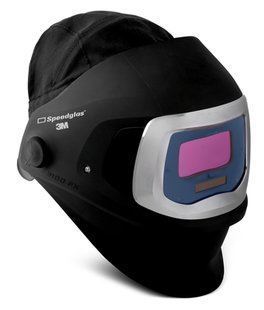 Share

Print
$464.90
$636.90
Reduced Price
You Save
$172.00
Product Number:
06-0600-10SW

3M™ Speedglas™ Welding Helmet 9100 FX #06-0600-10SW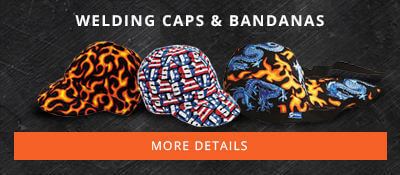 Welders Supply carries high-quality 3M™ Speedglas™ 9100 FX welding helmets for TIG, MIG and stick applications. This helmet offers torch cutting and grinding options, and includes auto-darkening shades for vision protection in bright light environments. Use the auto-darkening filter to tailor to different lights. The selectable shades include 5 and 8-12. Switch to the darker lenses when looking at bright lights to prevent vision damage. This helmet also includes a clear protective face shield for precision grinding and 3M's incredible exhaust vent technology. A large 8 by 4.25 inch viewing area provides an excellent window on your work, and this helmet also includes Shade 5 SideWindows for increased peripheral vision. All our 3M 9100 FX Speedglas helmets come with a standard head cover. We're offering this superior welding helmet at a bargain price. Order your 3M Speedglas 9100 FX Welding helmet from Welders Supply and pocket the savings.
Legendary Speedglas™ quality and auto-darkening technology with an innovative wide-view grinding visor.
Features
Sensitivity: 3 levels—Stick, MIG and TIG processes
Modes: Grinding and torch cutting
3 independent arc detection sensors
8 in x 4.25 in (200 mm x 110 mm) face shield with 105-degree viewing angle
Optional SideWindows with Shade 5 filters for enhanced peripheral vision
Smooth action, flip-up face shield for easy one-handed use and quick transition between weld and grind modes.
Front and side air exhaust vents enhance comfort and minimize fogging
Spark deflecting standard head cover included, optional flame-resistant extended ear and neck cover for added protection
Compatible with most 3M™ disposable respirators and select 3M™ reusable respirators
Shop all our welding safety equipment from Welders Supply.
Specifications
Viewing Area: 45 x 93 mm with 9100V filter
Dark state: Shade 5, 8, auto-darkening 9-13 shades
Light state: Shade 3
Switching time, light-dark: .1 ms
Delay (switching time, dark-light): 40-1300 ms
Battery life: 2,800 hrs. with 9100V filter (solar cell)
Compatible with all 3M™ Speedglas™ 9100 Auto Darkening Filters (Shade 5, 8, 9-13, and tack mode)
Meets EN 175 level "B" and ANSI Z87.1 – 2003 (High-Impact) standards
Product Questions and Answers
---
Q - If you flip up the auto-darkening filter, what's underneath?
A - There's an 8" x 4.25" face shield under the auto-darkening filter assembly.
Q - Can magnification lenses be added?
A - Yes, there are 4 magnifying/cheater lens options for this helmet: 1.5x (part #06-0500-56 ), 2.0x (part #06-0500-57), 2.5x (part #06-0500-58), and 3.0x (part #06-0500-59).
How to Replace Sweatpad:
Unclip Sweatpad.

Unclip sweatpad by bending and unclipping the 4 clips on the back. Remove the sweatpad.

Prep New Pad.

Prepare the new pad by unpackaging.

Attach pad.

Attach a new pad by bending the sweatpad over the band and clips using the same clips.
Have a question about this product? Submit your question using the form below