CK Tungsten 2% Ceriated (Grey) (Formerly Orange) #T1167GC2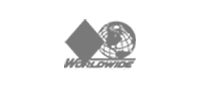 CK WorldWide
CK Tungsten 2% Ceriated (Grey) (Formerly Orange) #T1167GC2
The 2% Ceriated Tungsten from CK is best at low amperage ranges. It offers good ignition and re-ignition properties, long service life and excellent arc stability.
Features:
Non-Radioactive
Best for use with A/C or D/C applications using inverter or transformer-based constant current power sources
Best for use with:

low-alloyed steels
non-corroding steels
aluminum alloys
magnesium alloys
titanium alloys
nickel alloys
copper alloys
CK Tungsten 2% Ceriated (Grey - Formerly Orange) - #T1167GC2
Principal Oxide:
1.8-2.2% Cerium Oxide
Size:
1/16" x 7"
Count:
10 Pieces per pack
SHIPPING DIMENSIONS

Height:
1.00 Inches
Width:
3.00 Inches
Length:
8.00 Inches
Weight:
1 Lb(s) 0 Oz
Product Questions and Answers
Have a question about this product? Submit your question using the form below