Optrel Panoramaxx with E3000X 4550.551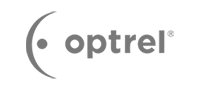 Optrel
Optrel Panoramaxx with E3000X 4550.551
Pair unprecedented visibility with the highest-level PAPR system and experience a new world of welding.
A new level of clear vision.
6-times larger field-of-view compared to standard helmets
Fully-automated shade level adjustment
True Color View
Shade level 2.5 in inactive mode
New energy concept with Lithium-polymer battery
The Panoramaxx welding helmet introduces welders to the next level of viewing. A nose cut-out brings the ADF closer to your eyes. The ADF's frame is almost invisible to the welder, increasing your field of vision by more than 6 times. This lightweight helmet weighs in at only 550 g.
Autopilot
Detection of the arc brightness and fully automated shade level adjustment from 5 to 12.
State-of-the-Art power technology
With its rechargeable power-pack, changing batteries is no longer necessary.
Multi-Sensor Detection
The completely redesigned controls of the 5-sensor array ensure the perfect regulation of the auto-darkening filter.
The new e3000X PAPR System.
Optrel products offer the highest quality and performance levels to protect welders and grinders. With the new e3000X PAPR system you complement your Optrel PAPR mask with protection for your respiratory system, which makes no compromises in matters of safety, health, and comfort.
X-tend your possibilities.
Highest safety class (TH3) respiratory protection
Protects reliably from smoke, aerosols, and dust
Ready for A1B1E1 gas filter
Integrated, automatic airflow control and calibration
Expendable with mountain breeze odor filter
Fields of Application:
Elektrode Welding (Stick Welding, SMAW)
MIG/MAG (GMAW)
GMAW High melting rate process
Flux Cored Wire Welding
TIG Welding (GTAW)
Plasma Arc Welding
Plasma Cutting
Grind Mode
Optrel Panoramaxx Welding Helmet
Shade levels
inactive: shade level 2,5
active, manual: shade level 7-12
Autopilot

Automatic protection level regulation across a range from 5-12 with individual calibration option of ± 2

Power Supply

Solar cells, lithium-polymer battery, rechargeable by USB-cable

Battery life
300 to 500 charging cycles
Sensors
Five Sensors
Sensitivity

Infinitely adjustable, now with "super high" sensitivity

Switching time

bright to dark:
0.090 ms at room temperature at 55°C
0.070 ms at 55°C
dark to bright:
0.1 s to 2.0 s (with dimming function)

Field of vision
Depending on headband setting, 2.3x to 6.3x field of vision of a 100 x 50 mm standard industry ADF
EN379 classification
Optical class: 1
Scattered light: 1
Homogeneity: 1
Angular dependence: 2
Shape stability

Welding mask: up to 220 °C / 428 °F
Front cover lens: up to 137 °C / 279 °F

Eye protection

Ultraviolet / Infrared Protection: maximum protection at any shade level

Operating temperature

-10°C to + 70°C / 14°F to 158°F

Storage temperature

-20°C to + 80°C / -4°F to 176°F

Weight

530 g / 18,7 oz

Scope of delivery

Welding helmet, manual, storage bag, Micro USB cable, warranty card and one front cover lens

Warranty

2 years
1-year warranty extension (except batteries) for online product registration within the first 6 months.
Optrel e3000X PAPR
Protection level

TH3 (EN 12941)

Air flow levels

Level 1: min. 170 l/min
Level 2: min. 210 l/min
Level 3: min. 240 l/min

Fuse
Sound level

max. 70dbA

Dimensions

222 x 213 x 92,6 mm (LxWxH)

Sensitivity

Infinitely adjustable, now with "super high" sensitivity

Weight

1560 g (incl. filter, belt and battery)

Color

green

Filter type

TH3P R SL filter for TH3P System (EU)

Hose length

0.7 m (extensible up to 1.3 m)

Scope of delivery

PAPR system with hose, battery, TH3P R SL filter, belt, charger, parking buddy, transport bag, manual

Warranty

2 years on production and material, 6 months on battery
Product Questions and Answers
Have a question about this product? Submit your question using the form below
People who bought this product were also interested in: