Share

Print
$229.00
$306.46
Reduced Price
You Save
$77.46
Product Number:
07-0012-31BZ

Speedglas 100 Series Auto Darkening Helmet #07-0012-31BZ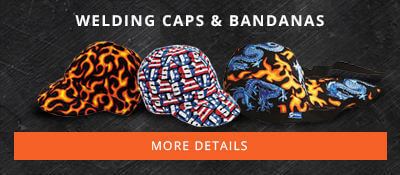 If you're partial to that "I just hit Mach 5 and my head's on fire" look, the blazing graphic of this Speedglas™ 100 Series helmet is for you. Slick graphics aside, this helmet is going to make you want to ditch your old helmet. Equipped with auto-darkening optics (8 through 12) that adjust quickly to changing light conditions, the Speedglas 100 Series helmet protects your eyes in any environment. You'll experience unprecedented accuracy in starter welds and arcs, and you can choose from three levels of sensitivity—MIG, stick, and most TIG (>10 AMP) welding applications. This helmet also has a programmed logic chip for superior arc detection and accuracy. Switch between the grinding and welding process with a digital control. Speedglas 100 Series helmets are also lightweight and easy to put on. They cover your face for optimal UV burn protection and are built to last with ingenious details like a silicone coating to protect electrical components and sealed membranes to protect digital buttons. Upgrade today to a Speedglas 100 Auto-Darkening Helmet and you'll never look back. Especially with the great prices at Welders Supply.
Features
Sensitivity: 3 levels—TIG (>10A), MIG/MAG, Stick
Mode: Grinding
Two independent arc sensors
Redesigned headband with smooth ratchet for precise adjustment
Holder for magnifying lens inside the helmet for easy attachment and better fit
Compatible with most 3M ™ Disposable Particulate Respirators
3-year lens warranty
"Blaze" flame design
Switching time
Light-dark: .1 ms @ 73 º F (23 º C)
Dark-light: Approx. 60 – 250 ms
**Please note**
All 3M Helmets are made to order and take 7-10 business days to be shipped out.
Light State: Shade 3
Dark State: Adjustable Shades 8-12
Viewing area: 1.73 X 3.66 in. (44 x 93 mm)
Number of sensors: 2
Battery life: 1500 hours
Meets EN 175:B standard
3M Welding Helmet Speedglass 100 Video
Product Questions and Answers
Have a question about this product? Submit your question using the form below