ArcStation Workbench 30FX Part#300837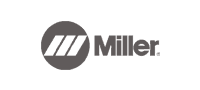 ArcStation Workbench 30FX #300837
ArcStation Workbench 30FX #300837: designed specifically for welders
The ArcStation 30FX Workbench from Welders Supply is definitely not one of your ordinary welding workbenches! Welders Supply is proud to offer the first workbench specifically designed for metalworking and welding. You'll really appreciate its excellent design and strong construction. It was obviously designed with the welder in mind! This workbench was engineered and manufactured specifically for you, the professional welder. The ArcStation is the perfect height so you can comfortably work – doing your welding quickly and safely. You'll want this superb workbench to make every welding project a breeze. There are a whole lot of accessories so you can customize this workbench to your exact requirements or preferences. You can transform the ArcStation 30FX Workbench from Welders Supply into the perfect handy and convenient work site. This will make all your welding faster and simpler.
ArcStation Workbench 30FX Part #300837: durable and easy to use
The& ArcStation Workbench 30FX from Welders Supply is sturdy with long-lasting construction made completely of steel. Like many of our welding tables, it is definitely built to last. You'll never again have to weld on the floor or on makeshift benches made of whatever is handy. If you need your storage space, this workbench is wonderful. It's easy to transport, with a unique folding design. There is a convenient handle and wheels. You can take it out for field work or to anywhere in your chop or garage. The optional five-inch x-clamps make it easy for you to tightly secure metals (see related products). This is really the ultimate in welder convenience and custom design. Welders Supply is extremely pleased to make the ArcStation Workbench 30FX available to you at an extremely affordable price.
To view literature of this workbench:
Shop all welders supply quality clamps, hand tools or work benches.
Miller ArcStation Workbench 30FX Part #300837 Specs

Industries
&
Interests

Racing / Customizing / Restoring
DIY / Home Hobbyist
Farm and Ranch
Metal Art / Sculpting
Manufacturing

Load Capacity
Series
Tabletop Style
Tabletop Thickness
Dimensions
Weight
SHIPPING DIMENSIONS

Height:
8.00 Inches
Width:
31.00 Inches
Length:
50.00 Inches
Weight:
84 Lb(s) 0 Oz
Product Questions and Answers
---
Q - How thick is the table top and how high above the floor does it sit?
A - It's 3/16" thick and the top of the bench sits 35 1/2" above the floor.
Q - What size are the slotted openings on the top of this?
A - 3/4" wide, 11 1/2" long.
Have a question about this product? Submit your question using the form below