Powermax 45 XP Essential Mechanized Cutting Consumable Kit #851511
The Powermax 45 XP Essential Mechanized Cutting Consumable Kit is designed to work with the Powermax 45XP torch. If you own the 45XP, or are looking into buying one, this is the kit you need to power through just about any plasma cutting. The carrying case is great for keeping everything organized and in its place.
This consumables kit includes:
(4) Electrodes, part #220842
(3) CopperPlus electrode, part #220777
(7) Drag cutting/mechanized nozzle, part #220941
(2) Mechanized cutting shield, part #220817
(1) Deflector, part #220955
(1) Swirl ring, part #220857
(1) Retaining cap, part #220854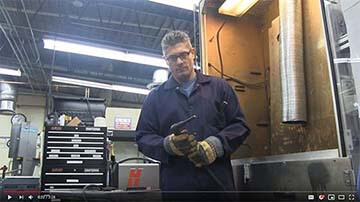 Product Questions and Answers
---
Q - When should I reorder consumables?
A - when your 6th nozzle is enlarged or oval, when the pit depth of hafnium/tungsten is over 1/32 in., when cracks appear in the retaining cap, or when slag starts to build up on the shield.
Q - Is this a better deal than ordering the parts individually?
A - Yes, buying the kit is cheaper than buying all the parts individually, plus it comes with a case to hold it all.
Q - How long will this whole kit last?
A - It greatly depends on what work is being done and the frequency of use, though the ratio of parts should be consistent with how quickly they typically wear.
Have a question about this product? Submit your question using the form below
People who bought this product were also interested in: