Jackson EQC Nexgen Autodarkening Welding Helmet #46148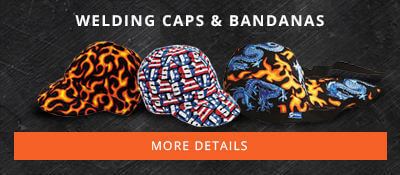 Jackson EQC Nexgen Autodarkening Welding Helmets darken faster than any helmet in the industry!
Traditional black auto darkening welding helmet with variable shade, and solar assist panel for extended battery life.
This Jackson EQC welding helmet makes your precision welding operations easier. The latest sensitive auto darkening technology allows this Jackson Autodarkening Helmet to activate faster than competing automatic welding helmets. Upgrading to a Jackson EQC Nexgen Autodarkening helmet will make you never want to put on an old fashioned unit again. Lightweight comfortable construction and three easy to to use modes (weld, grind, and torch) make Jackson Autodarkening Welding Helmets a very popular choice among professional welders.
The Jackson EQC Nexgen auto darkening welding helmet features a 9 inch viewing area.
Jackson EQC Nexgen Part #46148 Specs
3N1 ¾ technology allows three modes of operation: weld (shades 9-13), grind (3), or torch (5)
Soft touch control panel eliminates contaminates and protects from outside environment
Standard size outer cover plate
9 square inches of viewing area and four sensors
Two year warranty - Made in the U.S.A.
Intellisense ¾ technology allows unit to detect welds less than 5 amps
Four redundant sensors in a staggered design eliminate blocked sensors
Unit has auto shut-off after 60 minutes in torch and grind modes.
Weld mode has a 20 min. auto shut-off.
Versatile cartridge fits in most 4" x 5" vertical windows
Replaceable lithium batteries
Smart View ¾ LCD for fingertip control information
Low battery indicator
View Size: 3.8" x 2.35"
Product Questions and Answers
---
Q - Can this be used for overhead welding?
A - No, it's not designed for overhead welding use.
Q - Will this work in subzero temperatures?
A - Not recommended. Jackson rates their NexGen lens for use in temps ranging from 23-degrees F to 130-degrees F.
Have a question about this product? Submit your question using the form below
People who bought this product were also interested in: