Share

Print
$6.00
$9.11
Reduced Price
You Save
$3.11
Add

$300.00

worth of items to your cart to qualify for

Miller Welding Helmet Magnifying Lens #2122(35, 36, 37, 38, 39, 40, 41, 42)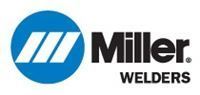 Our Miller magnifying lenses bring your work closer to you. The lens installs easily—simply fix it to the inside of your welding mask beneath the clear transparent cover. One big problem for welders is utilizing the correct eyewear. Welders who have prescription eyeglasses may struggle wearing their regular glasses with a welding mask. Slip on one of these lenses and switch to standard eye protective goggles.
A package contains 1 magnifying lens. Lens dimensions (in inches): 4.5 x 2 x 5/23
The Miller welding helmet magnifying lens is available in 8 different diopter lengths ranging from 0.75 to 2.50 (sizes are increments of 0.25).
Never wear prescription glasses under your welding mask again! Pick up these quality Miller magnifying lens to supplement your welding toolbox.
Miller Welding Helmet Magnifying Lenses are designed for use with most standard brands, including Miller, Jackson, and Speedglas as well as the MP-10 Series passive (non-autodarkening). Magnifying lenses can be used as replacement lenses for outer glass lenses – offering protection, clarity, and magnification. Miller Welding Helmet Magnifying Lenses are made to last, and protect key components. Available in packs of five. Sized 4 11/16 x 5 5/8 inch. Welders Supply has over 75 years of industry experience, and is dedicated to providing the best products and service to welders across the globe.
SHIPPING DIMENSIONS

Height:
0.20 Inches
Width:
2.10 Inches
Length:
4.50 Inches
Weight:
0 Lb(s) 1 Oz
---
Have a question about this product? Submit your question using the form below