Optrel vegaview2.5 w/ e3000X PAPR 4580.051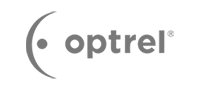 Optrel
Optrel vegaview2.5 w/ e3000X PAPR 4580.051
World record ADF with shade level 2.5 / 8–12: The Optrel vegaview2.5 lets the welders' most desired wish come true: bright view. With its unrivaled brightest ADF view with shade level 2.5, vegaview2.5 improves the visibility of welders' environment by 400%! Compared with traditional auto-darkening welding helmets, vegaview2.5 sets the world record in the light state!
Thanks to a special UV/IR filter, the vegaview2.5 offers a real color experience never seen before and finally brings color into the world of welding.
Weighing only 482 g (17 oz), the vegaview2.5 is one of the lightest auto­darkening welding helmets available. Its ergonomic design minimizes strain on the head and neck, ensuring comfort throughout the workday.
The vegaview2.5 is perfectly combined with the Optrel e3000 PAPR respiratory system. With its integrated high-performance particle filter (TH3), welders are adequately protected against smoke, aerosols, and dust.
The Automatic Welding Helmet with World Record ADF.
Shade Level 2.5 in Light State
Shade Level Range 8 to 12
Grind Mode with perfect View
Optionally with PAPR System
Bring light into the darkness.
Up to 4 times lighter view in light state and in grind mode. A real-world record! Optrel redefines the viewing experience for welders. Discover the lightest ADF in the vegaview2.5.
For Maximum of Comfort at Welding:
Integrated Particle Filter of the highest Safety Class (TH3)
Protects reliably from Smoke, Aerosols, and Dust
The new e3000X PAPR System.
Optrel products offer the highest quality and performance levels to protect welders and grinders. With the new e3000X PAPR system you complement your Optrel PAPR mask with protection for your respiratory system, which makes no compromises in matters of safety, health, and comfort.
X-tend your possibilities.
Highest safety class (TH3) respiratory protection
Protects reliably from smoke, aerosols, and dust
Ready for A1B1E1 gas filter
Integrated, automatic airflow control and calibration
Expendable with mountain breeze odor filter
Fields of Application:
Elektrode Welding (Stick Welding, SMAW)
MIG/MAG (GMAW)
GMAW High melting rate process
Flux Cored Wire Welding
TIG Welding (GTAW)
Plasma Arc Welding
Plasma Cutting
Grind Mode
Optrel vegaview2.5 Welding Helmet
Light transmittance

Ultraviolet-/infrared protection (maximum at any shade setting)
Infinite exterior shade level setting
Visible range activated: shade level 8 - 12
Visible range not activated: shade level 2.5

Power supply

2 pcs batteries 3V exchangeable (CR2032)

Operating time batteries

Approx. 3000 hours (operating)

Sensors

3 sensors, variable detection angle with movable sensor slider

Switching time

Light to dark: 0.100 ms at room temperature
0.070 ms at 55°C / 131°F
Dark to light: from 0.05 s to 1.0 s adjustable

Classification

Optical class: 1
Scattered light: 1
Homogeneity: 1
Angular dependence:2

Shape stability

Welding mask: up to 220°C / 428°F
Front cover lens: up to 137°C / 279°F

Protection for ADF

Reflection free front cover lens and inside cover lens

Mask material

PA6.6

Mask colour
Operating temperature

-10°C to +70°C / 14°F to 158°F

Storage temperature

-20°C to +80°C / -4°F to 176°F

Weight

Welding helmet: 482 g, 17.002 oz

Scope of delivery

Welding helmet, instruction manual, storage bag, batteries, warranty card and one front cover lense

Warranty

2 years (except batteries)
1 year warranty extension for online product registration within the first 6 month
Optrel e3000X PAPR
Protection level

TH3 (EN 12941)

Air flow levels

Level 1: min. 170 l/min
Level 2: min. 210 l/min
Level 3: min. 240 l/min

Fuse
Sound level

max. 70dbA

Dimensions

222 x 213 x 92,6 mm (LxWxH)

Sensitivity

Infinitely adjustable, now with "super high" sensitivity

Weight

1560 g (incl. filter, belt and battery)

Color

green

Filter type

TH3P R SL filter for TH3P System (EU)

Hose length

0.7 m (extensible up to 1.3 m)

Scope of delivery

PAPR system with hose, battery, TH3P R SL filter, belt, charger, parking buddy, transport bag, manual

Warranty

2 years on production and material, 6 months on battery
Product Questions and Answers
Have a question about this product? Submit your question using the form below
People who bought this product were also interested in: