Respirators
Our more popular welding respirators include:
Welding Respirators
If you work in less than ideal conditions, a respirator is essential equipment. You'll breathe safely at any job site with the respirators sold here at Welders Supply Company, and you'll rest easy knowing you got yours at the lowest price possible.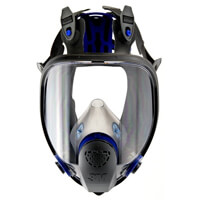 Welders Supply carries a full line of affordable, name-brand respirators and air purifiers from 3M, Moldex and Miller. The 3M and Moldex respirators are the most cost- effective options and come in packages of 10 to 20--enough protection for the whole crew, or for yourself for months to come. The Miller respirators, particularly their air purifying respirators, offer innovative designs and features such as dual air speeds, pre-filters, lightweight blowers, and environmentally-friendly batteries.
We only get one set of lungs, so it only makes sense to take precautions when working in dirty, dusty or flat-out polluted environments. If any of this describes where you work, get yourself a respirator.
Lowest Online Prices on Welding Respirators and Free Shipping on Orders Over $300
Besides offering the lowest possible prices for quality welding respirators, Welders Supply also offers free shipping within the continental US on orders totaling more than $300. If your order is under $300, consider adding a few accessories, consumables or other essentials to bring it over $300 so you can take advantage of our free shipping offer.
Shop the best selection of welding safety equipment and welding helmets available at Welders Supply Company. For expert assistance with welding equipment questions, call 1-844-682-0205.