Kromer Welding Cap #A210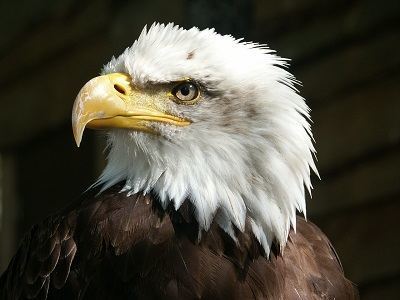 If you haven't already clicked the 'add to cart' button after laying your eyes on this patriotic symbol of a protective welding cap, you should start questioning yourself. Just look at the pattern. And knowing it's a Kromer crafted product should seal the deal. There is a reason our products are renowned not only nationally, but on the international level.
This Kromer welding cap is forged in the United States by the hands of an American union worker. Once the cap's durable fabric is deeply stitched and ready to be used as head, neck, and ear protection. We individually inspect it, guaranteeing our welding caps stand up against all the elements your work site has in store for them. Then, and only then, is the hat put up for sale. Our welding caps are durable, washable, and most importantly, they're comfortable to wear.
The only side effect is every time you put this USA patterned welding cap on, you may hear the sound of bald eagle screeching in the distance, giving you its approval.
See our entire inventory of Safety Equipment for sale online today.
**PLEASE NOTE**
Due to popularity of this product, not all designs and sizes of the Kromer Cap are available. Please allow 4-6 weeks for delivery.
Welding Cap Sizing Chart
Below you will find a handy sizing chart that converts USA welding cap measurements to both inches and centimeters, among others.
Finding the correct measurement requires the proper method of how to measure your head for a hat. Take a tape measure or tailor's tape and wind it around your head. Make sure the tape is flush on your head and isn't twisted. You can also wind string around your head and then measure its length to find your head size.
Note: The Kromer American welding cap is intended to be worn under a welding hood, not in place of one.
| | | | | | |
| --- | --- | --- | --- | --- | --- |
| Inches | USA Size | English Size | French Size | Centimeters | S/M/L |
| 19.52 | 6 1/4 | 6 1/8 | 1 1/2 | 50 | Child |
| 19.91 | 6 3/8 | 6 1/4 | 2 | 51 | Child |
| 20.30 | 6 1/2 | 6 3/8 | 2 1/2 | 52 | XS |
| 20.70 | 6 5/8 | 6 1/2 | 3 | 53 | XS |
| 21.09 | 6 3/4 | 6 5/8 | 3 1/2 | 54 | S |
| 21.48 | 6 7/8 | 6 3/4 | 4 | 55 | S |
| 21.88 | 7 | 6 7/8 | 4 1/2 | 56 | M |
| 22.27 | 7 1/8 | 7 | 5 | 57 | M |
| 22.66 | 7 1/4 | 7 1/8 | 5 1/2 | 58 | L |
| 23.05 | 7 3/8 | 7 1/4 | 6 | 59 | L |
| 23.45 | 7 1/2 | 7 3/8 | 6 1/2 | 60 | XL |
| 23.84 | 7 5/8 | 7 1/2 | 7 | 61 | XL |
| 24.23 | 7 3/4 | 7 5/8 | 7 1/2 | 62 | XXL |
| 24.62 | 7 7/8 | 7 3/4 | 8 | 63 | XXL |
| 25.02 | 8 | 7 7/8 | 8 1/2 | 64 | XXXL |
SHIPPING DIMENSIONS

Height:
1.00 Inches
Width:
10.00 Inches
Length:
11.00 Inches
Weight:
0 Lb(s) 4 Oz
Product Questions and Answers
Have a question about this product? Submit your question using the form below
People who bought this product were also interested in: