Share

Print
$20.30
$26.75
Reduced Price
You Save
$6.45
Add

$300.00

worth of items to your cart to qualify for

J Tillman Grain/Split Cowhide MIG Welding Glove with Anti-Vibration palm, #52
J Tillman's popular selling grain/split cowhide MIG glove now with anti-vibration palm for dual protection
We carry only the best-fitting J. Tillman MIG welding gloves. These J Tillman Grain/Split Cowhide MIG welding gloves are great when you're looking for vibration-resistant welding gloves. The MIG welding gloves are loved for their vibration reducing gel pads which reduce hand fatigue, leading to more worker productivity. J. Tillman welding gloves are built for maximum flame resistance during medium to heavy welding applications. The Kevlar fiber stitching delivers optimal flame resistance not found with the average welding glove brand.
These gloves have a 4" cuff for added wrist and lower hand protection. The top grain cowhide split palms gives optimal dexterity and abrasion resistance. Count on this glove's elastic, rugged cowhide split back to snugly fit your hand. We carry J. Tillman Grain/Split Cowhide MIG Gloves in sizes M-XL.
Tillman Welding Gloves Size Chart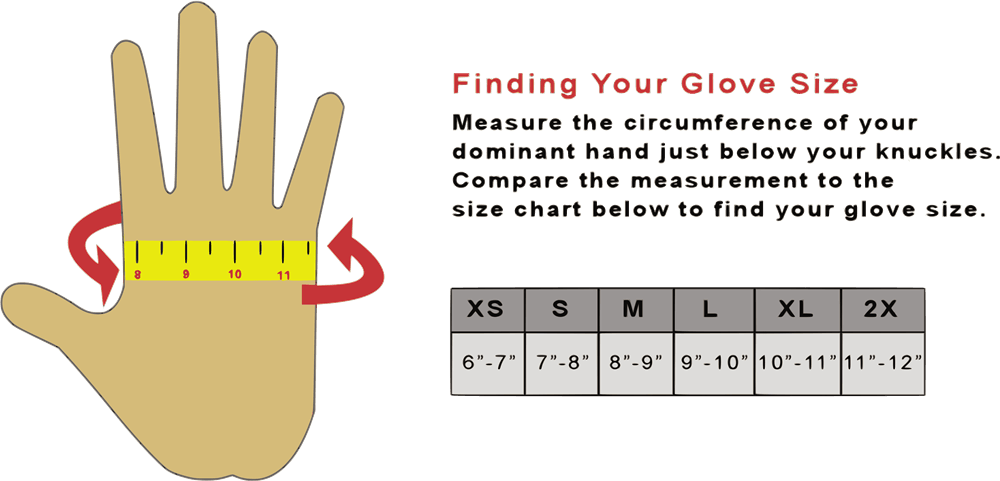 Shop dependable MIG, TIG and stick welding safety equipment from Welder Supply online today!
J Tillman Grain/Split Cowhide MIG Glove Product #52 Specs
A top grain cowhide palm with added Cowhide split reinforcements
Rugged cowhide split back with elastic for snug fit
Integrated gel pads in palm reduce risk of vibration injury and hand fatigue, increases productivity
Fleece lined for added heat protection
4" cuff
Stitched with Kevlar for strength and heat protection
J Tillman Grain/Split Cowhide MIG Glove Video
---
Have a question about this product? Submit your question using the form below