Welders Supply in Beloit, WI
Address
111 Barrett Place
Beloit, WI 53511, USA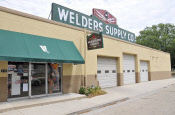 Preventative Maintenance
Machine Calibration
Vendor Managed Inventory
Gas Deliveries
Equipment Use and Safety Training and Certifications
Have a welding business? Welders Supply can help you cut costs without hurting the top line.
Need Storage Cabinets? Parts Bins? Gas Cylinder storage cages? We've got it!
Call us at 608-365-8825 or call us toll-free 1-800-236-8825 for prices. We serve all of South Central Wisconsin. Whether you're in Delavan, Evansville, Brodhead, Milton, Clinton, or the surrounding area, Welders Supply is worth the visit.
Welding Supplies in Beloit, WI
Welders Supply Company in Beloit, Wisconsin offers a diverse set of gear to satisfy all of your welding and plasma cutting needs. Experienced pros and hobbyists know finding the right machines for welding or cutting metal is only half the battle. Exposure to fumes and radiation can cause injuries without proper safety equipment. At our Beloit store, you can browse various brands of helmets and apparel, each providing outstanding protection from the potential harms of the job.
Contact Us
Welding Helmets and Brands
We work with some of the top brands in the industry to bring the best and safest helmets to you. Some of the welding helmet brands we offer include:
Welding Apparel
At Welders Supply of Beloit we offer welding apparel that ensures maximum protection from potential harms that could impact your ability to work.
Welding Jackets, Shirts & Sleeves
We offer various types of welding jackets with plenty of cotton, cowhide, and leather options to choose from. Looking for something more lightweight? Show up to work in style with one of our work shirts or welding sweatshirts, available in assorted styles and colors with sizes from small to 4XL. Protect your arms with one of our many options of welding sleeves or shield your clothes with one of our aprons or bibs.
Safety & Work Gloves
Protect your hands with one of our many safety gloves options. We offer TIG, MIG and stick welding gloves with plenty of options for you to choose from. Glove sizes range from small to XL and are available in leather, elkskin, goatskin and kidskin.
Other Welding Supplies & Apparel
Keep your gear clean and organized with one of our welding backpacks or check out duffle bags and tool bags. Show off uniquely styled welding caps or browse our selection of welding pants ranging from small to 5XL.
MIG, TIG, Stick, Multiprocess & Engine Driven Welders in Beloit
Welders Supply Company in Beloit offers a wide range of welding machines, engines, and accessories. Check out our Choose Your Weapon scale to select your price range, material, type of welding and power supply and see available online options. We provide machines for mig, tig, and stick welding with 110V(2 prong), 220V single phase(3 prong), and 220V 3 phase(4 prong) power supplies.
Shop welding machines by power supply
What We Offer: Welding Machines, Beloit WI
Welders Supply offers a plethora of mig, stick, tig and multi-process welders online and at our Beloit location. You'll also find gas and diesel engine-driven machines that deliver continuous and steady power.
Some fan favorites from our online shop include:
Each item listed above also comes with a complimentary helmet and gloves! At Welder's Supply Company in Beloit, our products are made of the highest quality material and built to ensure our customers have the best welding experience possible. Our top priority is customer satisfaction and safety.
Welding Machine Accessories and Kits
We carry an assortment of accessories for welding machines at Welder's Supply in Beloit to enhance your welding experience. Whether you need a purge chamber, nozzle gel or a wire feeder we've got it all and more.
We proudly provide welding supplies from top-quality manufacturers such as Miller, Victor ESAB and many more. Using the best brands ensures our customers receive the best equipment at affordable prices. Our service is second to none and our commitment to your success is always our top priority.
Shop in Beloit
Shop All Welders Online
Beloit WI Plasma Cutters
Welders Supply Company in Beloit offers a wide range of high-quality plasma cutters, including the all-new Hypertherm Powermax SYNC Series. Input your price range, required cut capacity and power supply needs and browse our online offerings. All of our machines come from reputable dealers such as Hypertherm and Victor ESAB and are priced competitively.
Contact Us
Portable, Built-in Compressor, and CNC Plasma Cutters in Beloit
Here in our Beloit store we carry a wide variety of portable and CNC plasma cutting machines. We have plasma cutters for the shop and site work fit for light-duty to heavy-duty cutting. Hobbyists will also find the perfect machine for art, auto body work and home use.
Some of our best sellers online include:
We have the best prices on plasma cutters from top-notch brands such as Hypertherm, Miller and Victor Technologies. Having an easy-to-use and lightweight plasma cutter is essential for anyone working with metal. Not sure about which plasma cutter would be the best bang for your buck? Check out our Best plasma cutter for the Money section to see our top picks.
Beloit WI: Plasma Cutter Accessories & Consumable Parts
If you're looking to add even more on to your plasma cutting experience, check out the consumable parts we offer. Some of our best sellers include:
All of our accessories and consumable parts are high quality and keep your plasma cutter running as designed. We strive to maintain customer satisfaction through our quality product offerings and knowledgeable customer service.
Gases We Supply: Beloit WI
We offer a full supply of Industrial, Beverage, Medical, Specialty Gases in Cylinder, Micro-Bulk and Bulk Modes. Look to Welders Supply Company for all of your gas requirements.
Contact Us
Check out our array of gas tanks, cylinders, and refills, including:
We offer a full supply of pure gases, mixed gases, and their distribution systems, mixing systems, and telemetry tank monitoring. We also offer complete systems for laser assist gases, food packaging, beverage carbonization, welding & cutting, fork truck propane, cryogenic freezing, pressure testing, helium leak testing, blanketing & purging, heat treating, medical gases, biological storage, gas chromatography, aluminum degassing, ICP/ICP-MS, MBE, and EPA protocol.
Shop in Beloit Shop Welding Gases Online
Call 1-844-682-0205 to order (Free shipping offer does not apply to gas orders placed in-person or over the phone)
Gas Cutting & Welding Safety Programs
To ensure the safety of our customers, Welders Supply offers product training for every product we sell. This includes compressed gas, regulators, and torches. If you need to document your participation in one of our courses to your employer we also provide certificates.
Shop for cutting supplies and gas welding materials and supplies online or call us at 1-800-236-8825 for more information.
Beloit WI: Commercial Dry Ice Supplier
Welders Supply is a supplier of commercial and industrial dry ice for southern Wisconsin and northern Illinois. Choose from a wide array of pure gases and gas mixtures tailored to your specific case. Dry ice can be used in applications from maintaining low temperatures in transit to blast cleaning, food processing, and pharmaceuticals.
Contact Us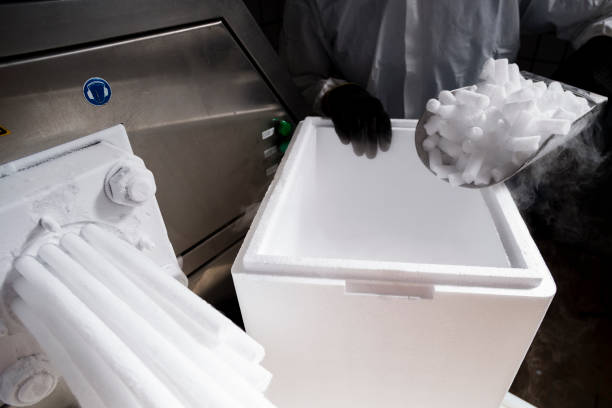 Get Dry Ice at Welders Supply of Beloit, WI
Dry ice is used in many different industries such as
Food processing
Pharmaceutical & vaccine transportation
Blasting & cleaning services
Water treatment
Fire suppression
We provide many formats of dry ice here at Welders Supply in Beloit WI:
Solid block dry ice
Dry ice pellets
Food-grade dry ice
Contact us at 1-844-682-0205 or visit us at our Beloit location for all your dry ice needs.
Hello welders,
We are monitoring the coronavirus situation and doing what we can; keeping our store sanitized, & doubling down on employee hand washing. For now, store hours are unchanged. We will keep you updated on this page.
We support the American welders who do the hard work that supports hospitals, factories, and families.
We will continue to offer online ordering & delivery on the website or process orders and deliveries over the phone. Give us a call. We'll be here.
On behalf of everyone at Welders Supply: good health to you and yours.
- Pete, president