Miller Digital Elite Series Welding Helmets

SORT BY
Our most popular Miller digital welding helmets are:
Miller Digital Elite Series Welding Helmets
Miller Elite series helmets are the top of the line digital welding helmets. Both for the comfort they provide and the visibility they allow. All while simply being powered by 2 batteries with a rating of lasting over 3000 hours. This is thanks to both the solar assist technology built into them and the auto power on/off functions. Working alongside the heads up display that indicates when the battery is low.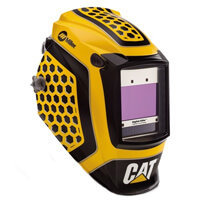 It completely eliminates the potential dangers of an unexpected lack of shading during a weld. But each welder works a little differently and these helmets allow for complete adjustment of the amount of shading, sensitivity of the automatic darkening, and the timing it takes to enact the dimming. All of which activate seamlessly thanks to the multiple sensors in the borders of the lens; these being the largest of all Miller welding helmets lenses. This ensures that the welder is protected from the arc's light regardless of the angle or if any one of the sensors is blocked. Remaining lightweight and durable it also has multiple functions. With a simple flip of a switch it allows for it to be a grinding helmet, and with the switch flipped again to once more go back to welding. Ceasing any and all wastes of time or loses of productivity for your employees. And as all Miller welding helmets they come in a multitude of graphics and optional lens magnification.