Victor Thermal Dynamics Torch & Leads, SL100, 75-Degree Head, ATC Connection Product #7-5206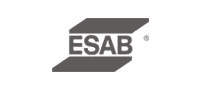 Victor Thermal Dynamics #7-5206 Torch and Leads, SL100, 75-Degree Head, 20 ft Leads, ATC Connection
The Victor Thermal Dynamics SL100 torch (7-5206) is a complete SL100 1Torch replacement plasma cutter with 20 ft leads, 75 degree head and an ATC connection. The 1Torch™ replacement torch is the first plasma cutting torch of it's kind that performs with virtually all plasma cutting power supplies. Install the Victor Thermal Dynamics SL100 torch on your current plasma power supply and you will immediately benefit from the latest in high performance plasma torch technology.
The Thermal Dynamics SL100 (7-5206) torch is compatible with:
Thermal Dynamics Cutmaster 82 plasma system
Thermal Dynamics Cutmaster 102 plasma system
Thermal Dynamics Cutmaster 152 plasma system
Thermal Dynamics SL100 (7-5206) features:
Ergonomic Torch Handle
New Phenolic Position Tube
Extended or Protected Consumable Parts
Lower Consumable Parts Inventoried & Costs
Improved Leads
ATC (Advanced Torch Connector) Quick Disconnect Option
One Year Torch & Leads Warranty
General Specifications

Gas Pressure
65-75 PSI
Gas Flow
400 SCFH
Torch
SL100-RPT
Certifications
IP23S
Amperage Range
20-120 Amps
Duty Cycle
120A @ 60%, 100A @ 100%
SHIPPING DIMENSIONS

Height:
6.00 Inches
Width:
15.00 Inches
Length:
15.00 Inches
Weight:
10 Lb(s) 0 Oz
Product Questions and Answers
---
Q - What is the amperage range on this?
A - 30 to 100 amps.
Q - Will this work with a Cutmaster 102?
A - Yes, it will work fine with the Cutmaster 102.
How to Change Torch Parts:
Remove Shield Cup.

Unscrew and remove shield cup from the torch head.

Remove Tip.

Tilt the torch head to remove the tip and starter cartridge.

Fit Consumables.

Fit the desired cartridge and tip onto the electrode. Refer to a consumables guide fo the proper combinations of parts.

Tighten Torch Head.

Hand tighten the shield cup until it is seated on the torch head. Do not use tools to tighten the cup. Check threads if there are problems.

Ready for Use.

Your torch is now ready for use. There may still be a small amount of gas that vents between the shield cup and the torch handle. Do not overtighten.
Have a question about this product? Submit your question using the form below