3M Speedglas 100 Series Auto Darkening Helmet #07-0012-31AH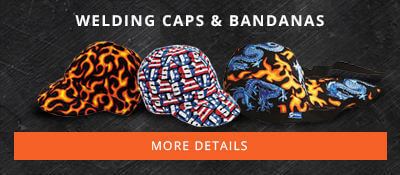 No bones about it, the Speedglas™ 100 Series Aces High Auto-Darkening Helmet is a sure winner. Popular with MRO (military maintenance, repair and operations) industries, the Speedglas 100 Series helmets offer superior arc detection and accuracy. User-selectable auto-darkening shades 8 through 12 protect your eyesight in the brightest conditions imaginable, while the default shade 3 is just right for most normal light environments. This helmet offers excellent optics and a large 6.05 square inch viewing area for a great view of your work. It's also roomy enough for those who wear eyeglasses underneath their safety glasses. Play your cards right, and you can get a killer price on this Speedglas™ 100 Series Aces High Auto-darkening Helmet. Actually, all you have to do to get that killer price is order it from us. Welders Supply is your number one resource for discounted welding helmets. Count on us for the best deal on a Speedglas 100 Series Aces High helmet.
Features
Sensitivity: 3 levels—TIG (>10A), MIG/MAG, Stick
Mode: Grinding
Two independent arc sensors
Redesigned headband with smooth ratchet for precise adjustment
Holder for magnifying lens inside the helmet for easy attachment and better fit
Compatible with most 3M ™ Disposable Particulate Respirators
3-year lens warranty
Design with skull, aces, and flames
Switching time
Light-dark: .1 ms @ 73 º F (23 º C)
Dark-light: Approx. 60 – 250 ms
Shop our full selection of welding helmets available online today.
**Please note**
All 3M Helmets are made to order and take 7-10 business days to be shipped out.
Light State: Shade 3
Dark State: Adjustable Shades 8-12
Viewing area: 1.73 X 3.66 in. (44 x 93 mm)
Number of sensors: 2
Battery life: 1500 hours
Meets EN 175:B standard
Product Questions and Answers
---
Q - What does it weigh?
A - 2.08 lbs.
Q - Does it start automatically or do you need to turn it on?
A - You need to turn it on first.
Have a question about this product? Submit your question using the form below
People who bought this product were also interested in: