Speedglas 100 Welding Helmet #07-0012-31BL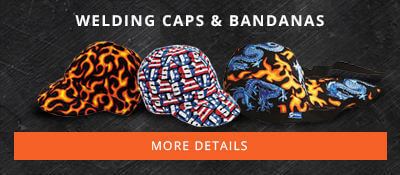 Welders Supply is proud to bring you the Speedglas™ Welding Helmet Series. We recommend the Speedglass 100 helmet for MIG, stick and many TIG grinding and welding applications. Many industries rely on the Speedglas 100 series, including automotive, construction, mining, transportation and the US military. This helmet features excellent sensitivity and delay control for high-intensity welding applications. The auto-darkening lenses help protect your vision in bright light environments. A large viewing area lets you really see the welding job, enabling greater accuracy and productivity. It's spacious enough inside for those who wear prescription glasses under safety goggles and light enough to not cause discomfort after an hour into a job. This helmet also offers 8 to 12 dark state shades. For complete technical specifications, check out our product PDF brochures below. Welders Supply is your number one source for quality welding helmets at unbelievable discounts. Perfect example: The Speedglas 100.
Features
Sensitivity: 3 levels—TIG (>10A), MIG/MAG, Stick
Mode: Grinding
Two independent arc sensors
Redesigned headband with smooth ratchet for precise adjustment
Holder for magnifying lens inside the helmet for easy attachment and better fit
Compatible with most 3M ™ Disposable Particulate Respirators
3-year lens warranty
Switching time
Light-dark: .1 ms @ 73 º F (23 º C)
Dark-light: Approx. 60 – 250 ms
**Please note**
All 3M Helmets are made to order and take 7-10 business days to be shipped out.
The Speedglas 100 Series Black replaces these legacy models:
Light State: Shade 3
Dark State: Adjustable Shades 8-12
Viewing area: 1.73 X 3.66 in. (44 x 93 mm)
Number of sensors: 2
Battery life: 1500 hours
Meets EN 175:B standard
Product Questions and Answers
---
Q - Is there a hard hat adaptor for this?
A - Yes, you'll need hard hat adapter #07-0014-00NR.
Q - Can this be used for overhead welding?
A - Yes.
Have a question about this product? Submit your question using the form below
People who bought this product were also interested in: