3M™ Speedglas™ Welding Helmet Tribute 100 #07-0012-31TB (DISCONTINUED)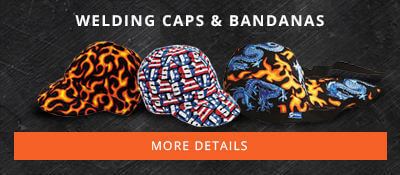 This 3M™ Speedglas™ 100 Series Tribute Welding Helmet sports a patriotic graphic of red, white and blue swirls over stamped steel. While the design is certainly salute-worthy, the features are what really make this a standout helmet. With three sensitivity level controls, including MIG, stick and TIG (>10A), you get superior arc detection. Switching between the grind and weld mode is easy with the digital controls. 3M Speedglas Series helmets are equipped with auto-darkening lenses that adapt quickly to different light environments. Use the dark variable shades 8-12 for brighter lights, the light shade 3 for normal lighting. These self-tinting lenses provide critical vision protection when welding. A 1.73 x 3.66 square inch viewing area gives a great view of the task at hand. Bonus: All 3M Speedglas 100 helmets come with a fully assembled ADF, a Speedglas toolbox label and a Speedglas welding beanie. Welders Supply is the premier online source for discounted welding helmets and gear. Trust us for the best price on the 3M Speedglas 100 Welding Tribune Helmet.
Features
Sensitivity: 3 levels—TIG (>10A), MIG/MAG, Stick
Mode: Grinding
Two independent arc sensors
Redesigned headband with smooth ratchet for precise adjustment
Holder for magnifying lens inside the helmet for easy attachment and better fit
Compatible with most 3M ™ Disposable Particulate Respirators
3-year lens warranty
**Please note**
All 3M Helmets are made to order and take 7-10 business days to be shipped out.
Specifications
Light State: Shade 3
Dark State: Adjustable Shades 8-12
Viewing area: 1.73 X 3.66 in. (44 x 93 mm)
Number of sensors: 2
Battery life: 1500 hours
Meets EN 175:B standard
Switching time
Light-dark: .1 ms @ 73 º F (23 º C)
Dark-light: Approx. 60 – 250 ms
Product Questions and Answers
---
Q - Weight?
A - 2.08 lbs.
Q - Where is it made?
A - Sweden.
Have a question about this product? Submit your question using the form below
People who bought this product were also interested in: