Miller Outfits

SORT BY
Miller and Smith Torch Outfits
If you're looking for an all-in-one package with everything you need for cutting, welding, brazing or heating, Welders Supply has a great selection of both Miller and Smith (by Miller) Torch Outfits.
Miller Torch Outfits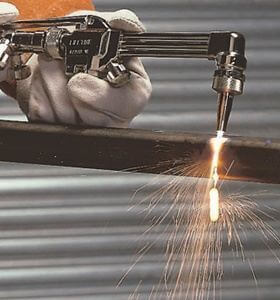 The Heavy-Duty and Medium-Duty Miller packages include high-quality Miller torches covered by Miller's True Blue lifetime torch warranty—by far the best warranty in the industry and the only one to cover normal wear and tear. The torches included in the Toughcut and Smith Tag-A-Long outfits are backed by a 3-year limited warranty.
Smith Torch Outfits
The Miller-Smith outfits include the same high quality torches you've come to expect from Smith, only they are now in the Miller family of products. The Medium-Duty outfit gives you the power to cut up to 6" steel, while the high-flow torch in the Heavy-Duty outfits is capable of cutting up to 8" thick steel and the one-piece hand-cutting torches will cut up to 12" steel. This is some serious cutting power.
Whether you're cutting steel I-beams on a construction site, laying down welds for custom chopper frames, or creating large scale metal sculptures, Miller Electric has the high-performance torches and kits for any size job. Count on Welders Supply for the best prices and the best selection.