Millermatic 211 Autoset Mig Welder #907614 (Former: #907422)
$2,380.00
You Save
$501.00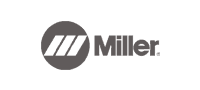 Welding type: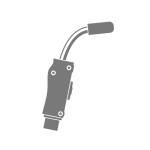 Mig
Material type: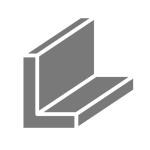 Mild Steel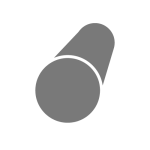 Stainless Steel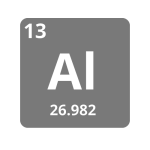 Aluminum
Power supply: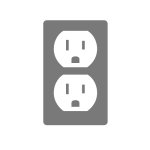 110V
Millermatic 211 Auto-Set MIG Welder #907614 (110/220 Volt)

The Millermatic 211 Auto-Set 110/220 Volt MIG welder is Miller's most versatile single phase MIG welder. A best-in-class welding machine, it also has excellent value. While the previous model was their most versatile single phase MIG welder and also a best in class buy, the revamped 211 adds even more features and versatility—all in a lighter, more compact package.
What sets the new Millermatic 211 apart from the previous model:
It's more versatile: The new 211 lets you select from five different wire and gas combinations and .024 inch wire capability, making setup even easier.
It's more portable: A new triple-handle design and a 50% reduction in weight to just 38 pounds (down from 74 lbs.) makes the new Millermatic 211 easier to transport. It's also 3 inches shorter in height.
It's easier to use: The new 211 has a redesigned angled wire drive with an updated motor for smoother wire feeding and better welds while supporting longer torch options. Plus, a new three-grooves-in-one Quick Select drive roll lets you use virtually any wire.
It's smarter: With the new 211 model, you can plug in a Miller Spoolmate 100 or Spoolmate 150 gun and the machine automatically detects it and configures itself for the appropriate spool gun.
It's cleaner: With Miller's Fan-on-Demand technology, the fan only powers on when needed, helping to minimize the intrusion of dirt into the unit while also conserving energy.
---
Applications:
Aluminum and Mild Steel Welding
Farm and Ranch
Field Maintenance and Repair
Home/Hobby
Metal Art/Sculpture
Motorsports (car, truck, cycles, etc.)
Schools/Training
Welding Projects
What's Included:
Millermatic 211
Hook-and-loop cord wraps
6.5 ft (2 m) power cord and MVP™ adapter plugs for 120V and 240V
10 ft (3 m) MDX™-100 MIG gun
10 ft (3 m) work cable and clamp
Argon and AR/CO2 mix regulator/flow gauge with hose
Spool of Hobart® .030 in (0.8 mm) solid wire
Two contact tips for .030 in (0.8 mm) wire
Quick Select™ drive roll for .024 in (0.6 mm) or .030/.035 in (0.8/0.9 mm) solid wire, and .030/.035 (0.8/0.9 mm) flux cored wire
Material thickness gauge #229895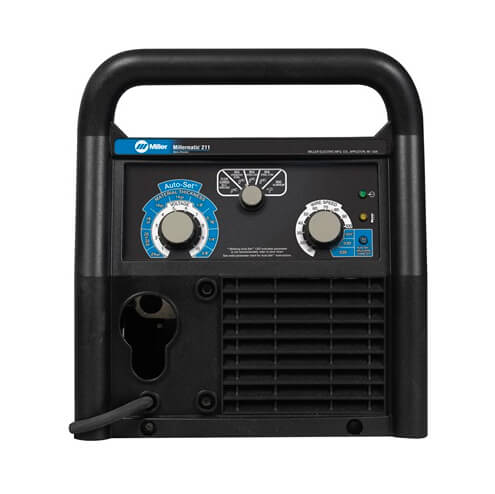 ---
Capabilities

of the Millermatic 211:

As with the previous model 211, the updated model has a Multi-Voltage Plug (MVP) that allows you to connect to either 120 or 230 V power receptacles without the use of any tools.
Auto-Set offers all-in-one MIG capability minus any guesswork by automatically setting your welder to the proper parameters. All you have to do is set the diameter of the wire and the thickness of the material, then start welding. Welding aluminum, stainless steel, or mild steel will require its manual mode.
Reliable and Economical Welding is a cinch with the optional Spoolmate 100 Series spool gun. The new 211 lets you weld aluminum from 18 ga to 3/8 in. On 230V you can easily weld mild steel from 24 ga to 3/8 in. (0.8-9.5 mm) in a single pass.
Smooth-Starts – Thanks to Miller's proprietary technology, the Millermatic 211 delivers smooth, spatter-free starts. No pop gun starts and virtually no spatter to clean up.
Tip Saver Short Circuit Protection - As with most of the Miller Mig welding machines, this Millermatic 211 will extend your tip life and protect internal components from damage by automatically shutting down output if the tip is shorted to the work.
Infinite Voltage Control provides the flexibility to set the machine manually whenever you desire. Unique to this welder is its Multi-Voltage Plug (MVP), which allows you to connect to either 120 or 230 V power receptacles without the use of any tools.
Welds Thickest Material in its Class! The Millermatic 211 has the highest output in its class. On 230V you can easily weld mild steel from 24 ga to 3/8 in. (0.8-9.5 mm) in a single pass.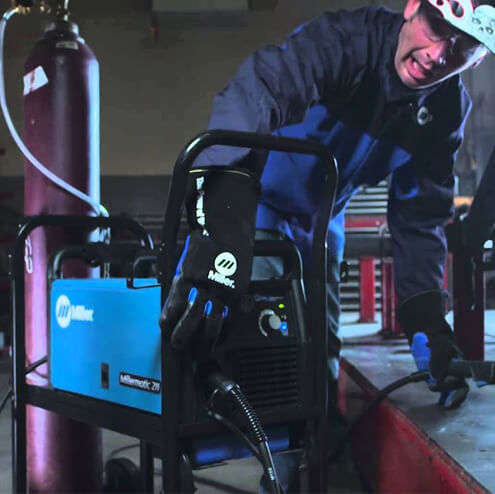 ---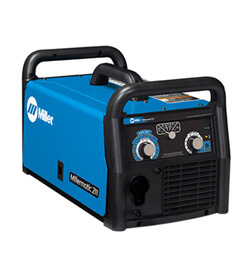 Try these accessories with your new Millermatic 211 Auto-set MIG Welder: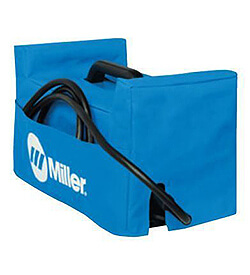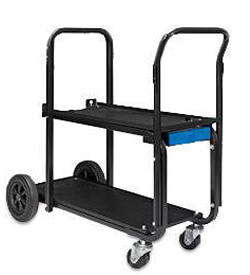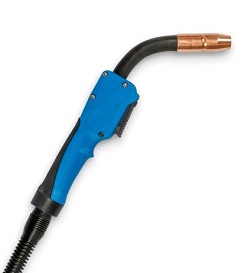 Check out the wide selection of MIG, TIG, Stick and Gas welders available at Welders Supply Company.
Welders Supply Company offers the best price for this best-selling single Miller Mig Welder.
Other Versions:
907422 (Formerly)
951603 110/220 Volt Mig Welder/Small Cart
The Millermatic 211 Autoset Mig Welder #907614 replaces these legacy models:
Millermatic 211 Specifications

Current Type
DC
Input Power
240 V, 25 A, 60 Hz, 1-Phase
120 V, 20 A, 60 Hz, 1-Phase
Rated Output
120 V: 115 A at 19.8 VDC, 20% duty cycle
240 V:150 A at 21.5 VDC, 40% duty cycle
Amperage Range
30 A - 230 A
Max Open Circuit Voltage
54 VDC
Net Height
12.5 in
Net Length
20.5 in
Net Width
11.25 in
Net Weight
38 lbs
Portability
Handle(s)
Running Gear / Cart (Standard)
Industries Interests
DIY / Home Hobbyist
Farm and Ranch
Metal Art / Sculptures
Auto / Cycle (Racing, Customizing, Restoring)
Weldable Metals
Mild Steel
Stainless Steel
Aluminum
Material Thickness
Mild Steel 24 ga - 0.375 in
Aluminum 18 ga - 0.375 in
Wire Feed Speed
1.5 m/min - 15.2 m/min
60 IPM - 600 IPM
Wire Diameter
Solid Steel 0.024 in—0.035 in
Stainless 0.024 in—0.035 in
Flux Cored 0.03 in—0.045 in
Solid Steel 0.6 mm—0.9 mm
Stainless 0.6 mm—0.9 mm
Flux Cored 0.8 mm—1.2 mm
Spool Size
8 in (203 mm)
Warranty
Miller's True Blue Warranty
Browse all Miller welding machines.
SHIPPING DIMENSIONS

Height:
11.00 Inches
Width:
13.00 Inches
Length:
21.00 Inches
Weight:
50 Lb(s) 0 Oz
Customer Reviews
the order process was seamless and easy.
the web page said a helmet and gloves were included. The order does not show the helmet as being included. That was a big inducement to order from you, I hope it comes with the welder?
Really Easy to Use, Great Service from Miller & Welders Supply
Several years ago I went through comparison of Hobart 210 MVP and (old transformer) Millermatic 211. At that time I didn't find enough difference between them to justify additional cost and ended up buying the Hobart. When it got stolen a few weeks ago I started the research process all over again and ended up with same choice of 210 MVP or (new inverter) Millermatic 211. Even though the price difference is bigger now, the portability of the new 211 made it a pretty easy decision, and after using it a few days I think it is a much, much better machine. Very easy to set up and overall just seems to make laying a bead easy. NOTE: machine was shipped to me very promptly but my unit crapped out within the first 30 minutes of use, on a Su
Product Questions and Answers
---
Q - What's the max it can weld?
A - It can weld up to 3/8" mild steel (24 ga.) or aluminum (18 ga) in a single pass.
Q - If I cut the plug off of the Millermatic 211 and change it will the machine still work?
A - The Millermatic 211 comes with MVP style plugs for running the machine off of 110v or 230v. If done correctly, the plug can be cut off and a regular one can be put on.
Q - Can the Millermatic 211 be used to TIG weld?
A - The Millermatic 211 is for MIG welding only.
Q - What size generator should I use for the Millermatic 211?
A - The Millermatic 211requires a generator that can produce 7500 Watts continuous.
Q - What size aluminum can the Millermatic 211 weld?
A - On a single pass, the Millermatic 211 can handle 1/8" aluminum at 120V and 3/8" at 230V.
Q - What's the largest spool that can be used with the Millermatic 211?
A - The Millermatic 211 works with 8-inch spools and 4-inch spools.
Q - What kind of power source does it need?
A - The Millermatic 211 comes with a 120/240 V, 50/60 Hz power source.
Have a question about this product? Submit your question using the form below
People who bought this product were also interested in: