Share

Print
$109.00
$158.00
Reduced Price
You Save
$49.00
Add

$300.00

worth of items to your cart to qualify for

Tweco WeldSkill Auto-Darkening Helmet - Skull and Fire #41001004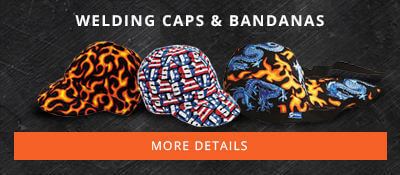 The Tweco® WeldSkill auto-darkening welding helmet provides enhanced performance with 4 arc sensors at an affordable price. It offers operator comfort due to its lightweight construction and versatility. With superior performance, durability and flexibility, Tweco WeldSkill helmets offer exceptional value in personal welding protection.
This particular skull and fire model by Tweco is the most popular seller on our list of Cheap Auto-Darkening Welding Helmets Under $100. Get yours while it's still in stock!
Features:
Enhanced performance- four arc sensors for high response
Lightweight- Only 16 oz (450 grams) for optimum comfort
Variable Shade- Adjustable welding shade levels from 9 to 13
Sensitivity control ranges
Responsive lens switching speed- Up to 1/30,000 sec!
Adjustable delay controls- Selection for switching speed: "short" = 0.25s to 0.35s "medium" = 0.35s to 0.50s "long" = 0.50s to 0.80s
Welding and Grinding modes
Large viewing area- 38.86" x 1.69"
Solar-powered
Certified- ANSI Z87.1, CE EN 379 and EN 175
Get it here at Welders Supply!
WeldSkill Auto-Darkening Filter Lens
| | |
| --- | --- |
| Filter Lens Dimensions | 110mm x 90mm x 9mm |
| Viewing Area Dimensions | 98mm x 43mm |
| Reaction Time | 1/30,000 second |
| Sensors | 2 Optical Sensors |
| Power Supply | Solar Cells, No Battery change required |
| Unactivated Shade Level | 4 |
| Variable Shade Level | Not Fitted (Fixed Shade 11) |
| Operating Temperature | -5°C to + 55°C |
| Storing Temperature | 20°C to +70°C |
| Sensitivity Range (Light to Dark) | Low to High |
| Delay (Dark to Light) | Short (0.25 sec) – Long (0.6 sec) |
| On/Off Control | Automatic |
| Weight | 110g |
---
Have a question about this product? Submit your question using the form below