Miller Deltaweld® 350 230/460V MIGRunner™ with Intellx™Pro Feeder and Insight Core™ #951825
$13,889.00
You Save
$1,865.00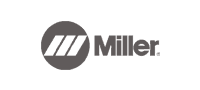 Welding type: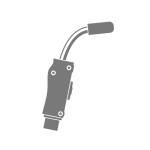 Mig
Material type: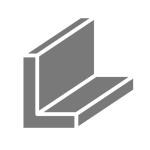 Mild Steel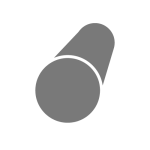 Stainless Steel
Power supply: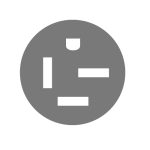 220V 3 Phase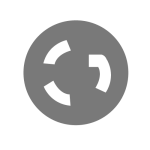 460V
Miller Deltaweld® 350 230/460V MIGRunner™ with Intellx™Pro Feeder and Insight Core™ #951825
The manufacturing solution for welders of all skill levels, now offering pulse capabilities in an integrated package.
What's Included:
.035/.045 in. V-groove Drive Rolls
Bernard™ BTB Gun 300 A
Intellx™ Pro Wire Feeder
ArcConnect Control/Motor Cable 9ft.
Cart Accessory Kit
Feeder Swivel Kit
Deltaweld 350 Running Gear/Cylinder Rack
Features:
Easy to Use
EZ-Set simplifies parameter setup based on material thickness, removing complexity and reducing welder training time.
Legacy Meets Pulse
Pulsed MIG-capable Deltaweld with Intellx Pro feeder provides a 28-percent wider operating window and a more forgiving arc, compensating for variations in operator technique. Welders of any skill level can get into production quicker.
ArcConnect™
Next-generation communication to improve weld performance and allow point-of-use controls to be located at the feeder.
Fan-On-Demand™
Operates only when needed reducing noise, power consumption, and the number of airborne contaminants going through the machine.
Ready to Weld
The Deltaweld System is shipped as a complete package with everything you need to get welding sooner. Just hook up your primary power, add gas, wire, and a welding gun, and you're ready to weld.
Dedicated Wire Feeder Options
Intellx feeder — New arc control feature means welders can produce better welds with minimal parameter adjustments.
Intellx Pro feeder — Adds Accu-Pulse®, EZ-Set, steel weld programs, and memory buttons.
Backwards Compatibility
A model is available with both ArcConnect and the standard Miller 14 Pin for use with older Miller wirefeeders.
Wind Tunnel Technology
Internal airflow that protects electrical components and PC boards from dirt, dust, debris— greatly improving reliability.
Processes
Flux Cored (FCAW)
MIG (GMAW)
Miller Deltaweld® 350 230/460V MIGRunner™ Specifications:

Industries Interests
Heavy Equipment Manufacturing
Manufacturing
Railcar
Commercial Truck and Trailer
Input Phase
3-Phase
Portability
Lift Eye (Standard)
Running Gear / Cart (Optional)
Product Questions and Answers
Have a question about this product? Submit your question using the form below