Miller FILTAIR 130 Portable Fume Extractor Part# 300595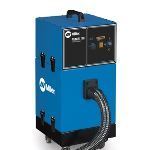 Miller FILTAIR 130 Portable Fume Extractor Part# 300595
$1,559.00
Save $496.63
(Reg. $2,055.63)
SHIPPING DIMENSIONS
Height:

32.00 Inches
Width:

17.00 Inches
Length:

17.00 Inches
Weight:

62 Lb(s) 11 Oz
Adding this item to your cart will qualify your order for US domestic


In Stock

Share

Print

ADD TO CART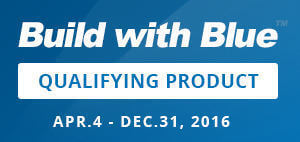 Miller FILTAIR 130 Portable Fume Extractor #300595
Breathe easier knowing you've found the best price on Miller's FILTAIR 130!
Welders Supply brings you this incredible Miller FILTAIR 130 Portable Fume Extractor 300595 for welding tables. Fume extractors are made to keep smoke out of your work area when welding. Use this powerful machine for MIG, TIG, stick and flux welding applications. A one horsepower motor helps the vacuum operate efficiently. Our Miller FILTAIR extractors are designed with durability to perform better than the average brand. This extractor features an extra-long filter life and fume collection particulate tray to minimize maintenance. An indicator light alerts you whenever the filter needs cleaning or replacement. The FILTAIR brand extractor also features 70% less noise disturbance than many other brands. This quietly operating motor enables worker communication, leading to increased productivity. We recommend using the Miller FILTAIR 130 Portable Fume Extractor 300595 for construction, fabrication, mechanical work and in-plant maintenance. Welders Supply is offering this high quality Miller FILTAIR 130 Portable Fume Extractor 300595 at an unbeatable price.
Processes:
MIG (GMAW)
TIG (GTAW)
Stick (SMAW)
Flux Cored (FCAW)
Applications
Construction
Fabrication
In-Plant Maintenance and Repair
Mechanical Contracting
Shop all welders supply quality safety equipment.
Miller FILTAIR130 Portable Fume Extractor - Part 300595
General Specifications
Input Power

120 VAC/1-Ph/60 Hz at 11 A

Net Weight

46 lb (92 kg)

Dimensions

H: 23 in (584 mm)

W: 12 in (305mm)

D: 12 in (305 mm)

Filter Media

16 square feet (1.49 square meters)

Nominal Airflow

Accu-Rated, 132 CFM (62L/sec)

Sound Level

68.5 dBA at 5 ft (1.5 m)

Motor

1 HP

Number of Filters

1 filter cartridge
Adding this item to your cart will qualify your order for US domestic


In Stock

ADD TO CART

Share

Print